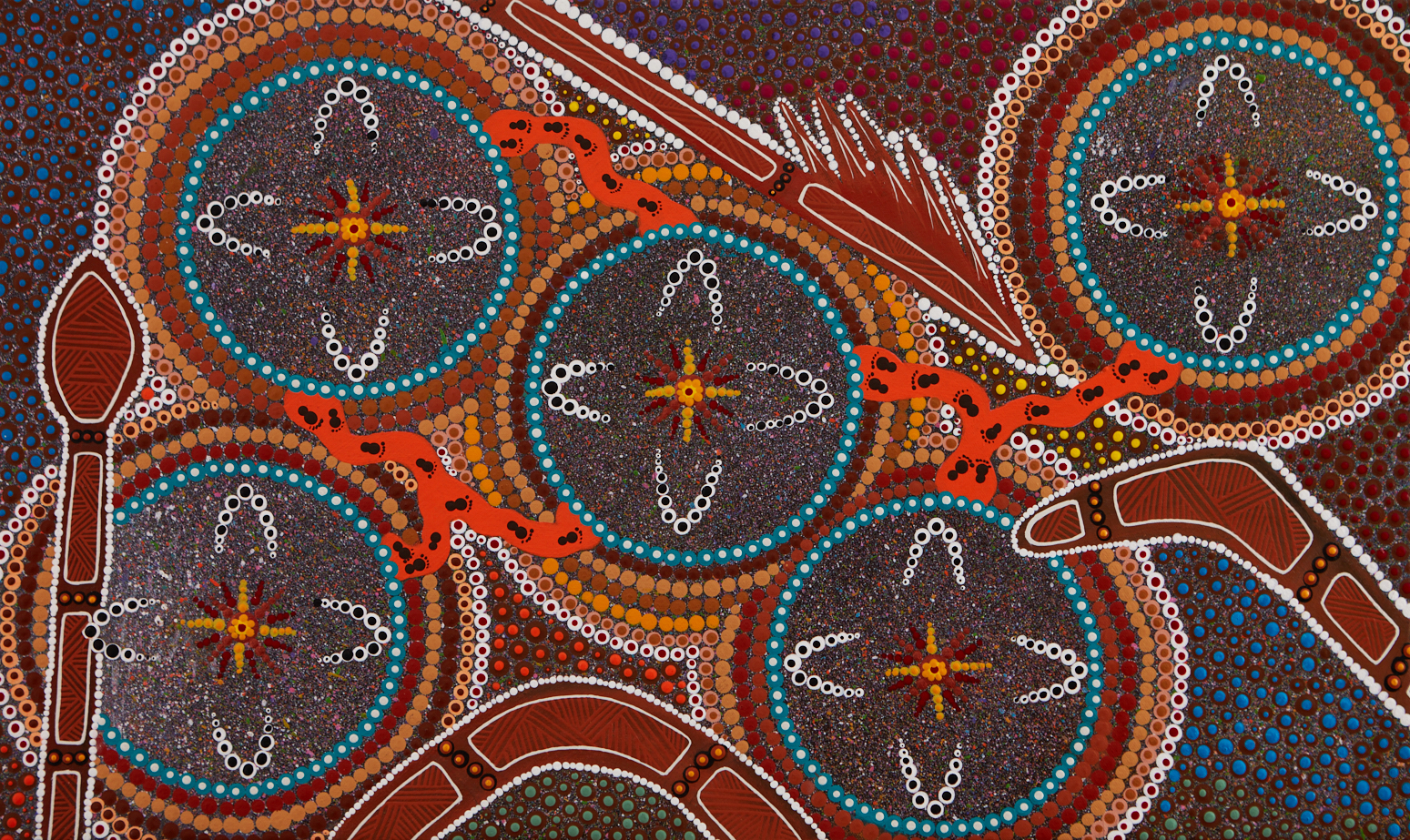 New Beginnings
$650
My name's Geoff. I'm a proud Yorta Yorta and Wamba Wamba man from Echuca. This painting represents my people putting down the weapons and the pain from the past, and uniting together to find a solution for the younger generation; to move forward in peace.
100% of the sale price goes directly to the artist.
This artwork has been stretched by The Torch with compliments.This painting can be stretched by The Torch, at no additional cost. Please allow up to two weeks for stretching. For shipping costs, see our Terms and Conditions below.