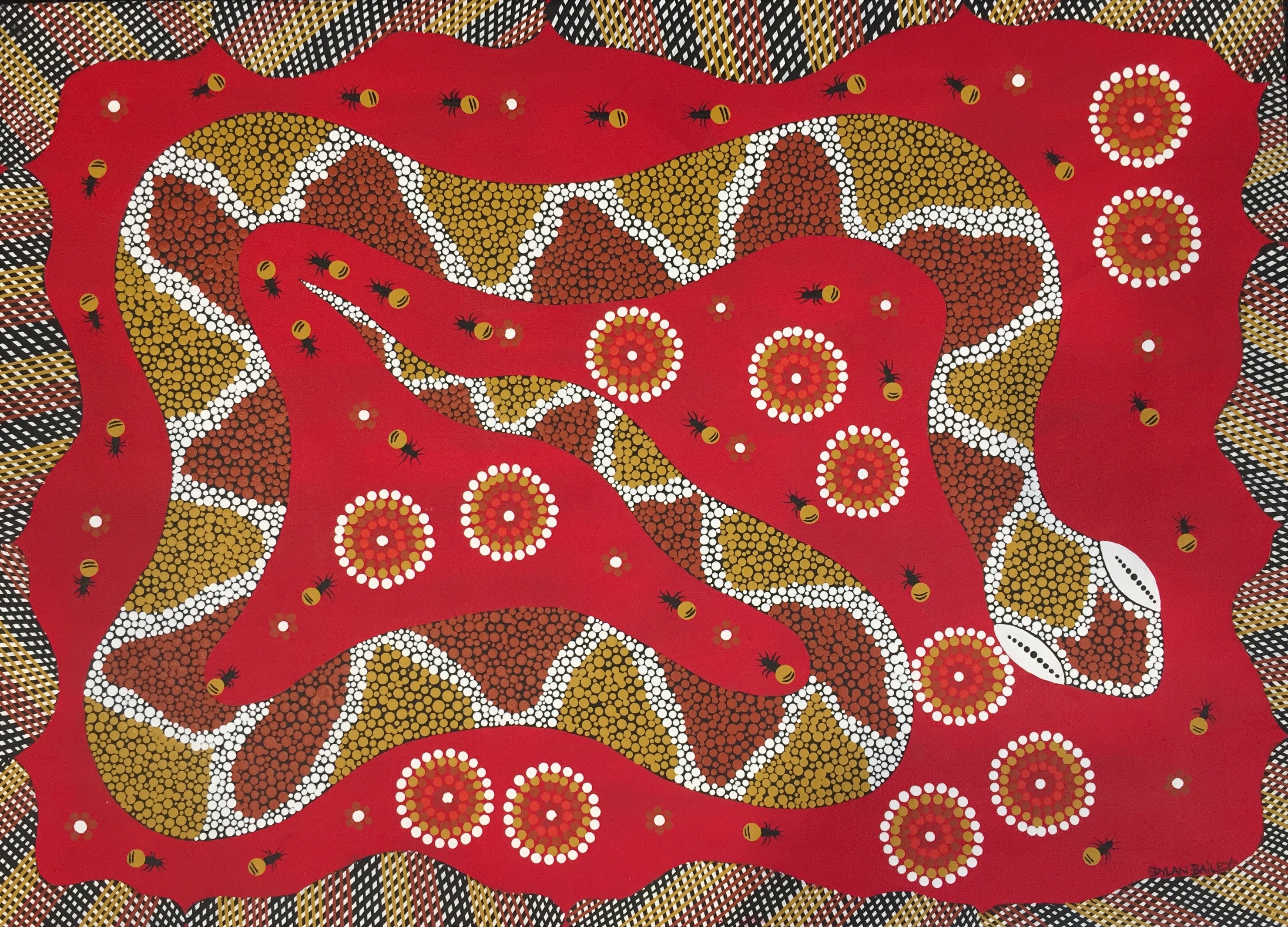 Rainbow Serpent
$550
The Rainbow Serpent is the creator. The circle dot work represents all my different family members around Australia. All the honey ants are the tracks that link us all together.
100% of the sale price goes directly to the artist.
This artwork has been stretched by The Torch with compliments.This painting will be stretched by The Torch, at no additional cost. Please allow up to two weeks for stretching. For shipping costs, see our Terms and Conditions below.