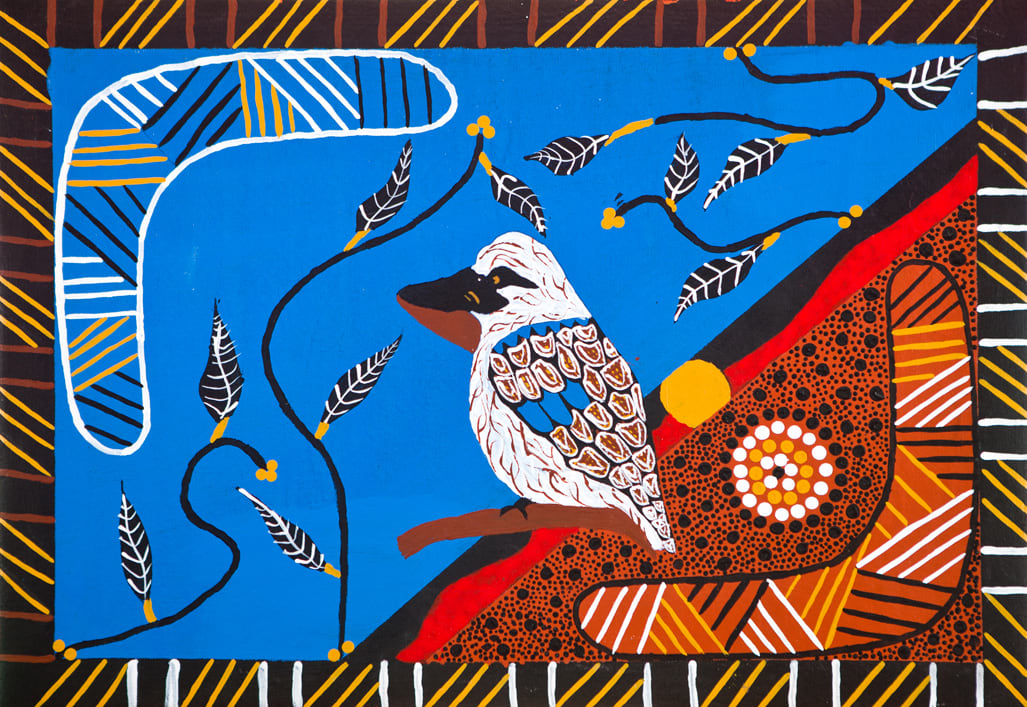 Laughing Waters
$550
This is me as the kookaburra returning to the waters where happy and laughing memories were created. The boomerangs represent the return effect of my happy memories and those of my families.

100% of the sale price goes directly to the artist.

This artwork has been stretched by The Torch with compliments.