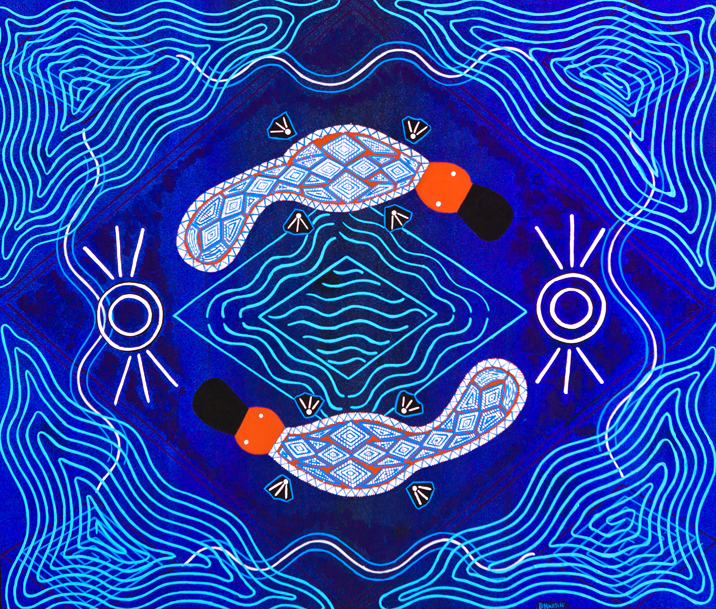 Gippsland Rivers
$750
This painting is about the importance of all the rivers to the Gippsland Gunnai/Kurnai mobs for everyday activity and life. The platypuses represent all the different families around Gippsland that make up the Gunnai/Kurnai mobs including the Thomas family, the Hoods, the Mulletts, the Carters and many more. In the upper left corner is the Thomson River and the Nicholson River is at upper right. In the bottom left corner is the Mitchell River and the Tambo River is at bottom right. The Avon and Latrobe Rivers are in the centre. The symbols each side of centre are meeting places where trading, dancing, ceremonies and even man/woman business took place. 

100% of the sale price goes directly to the artist.

This artwork has been stretched by The Torch with compliments.