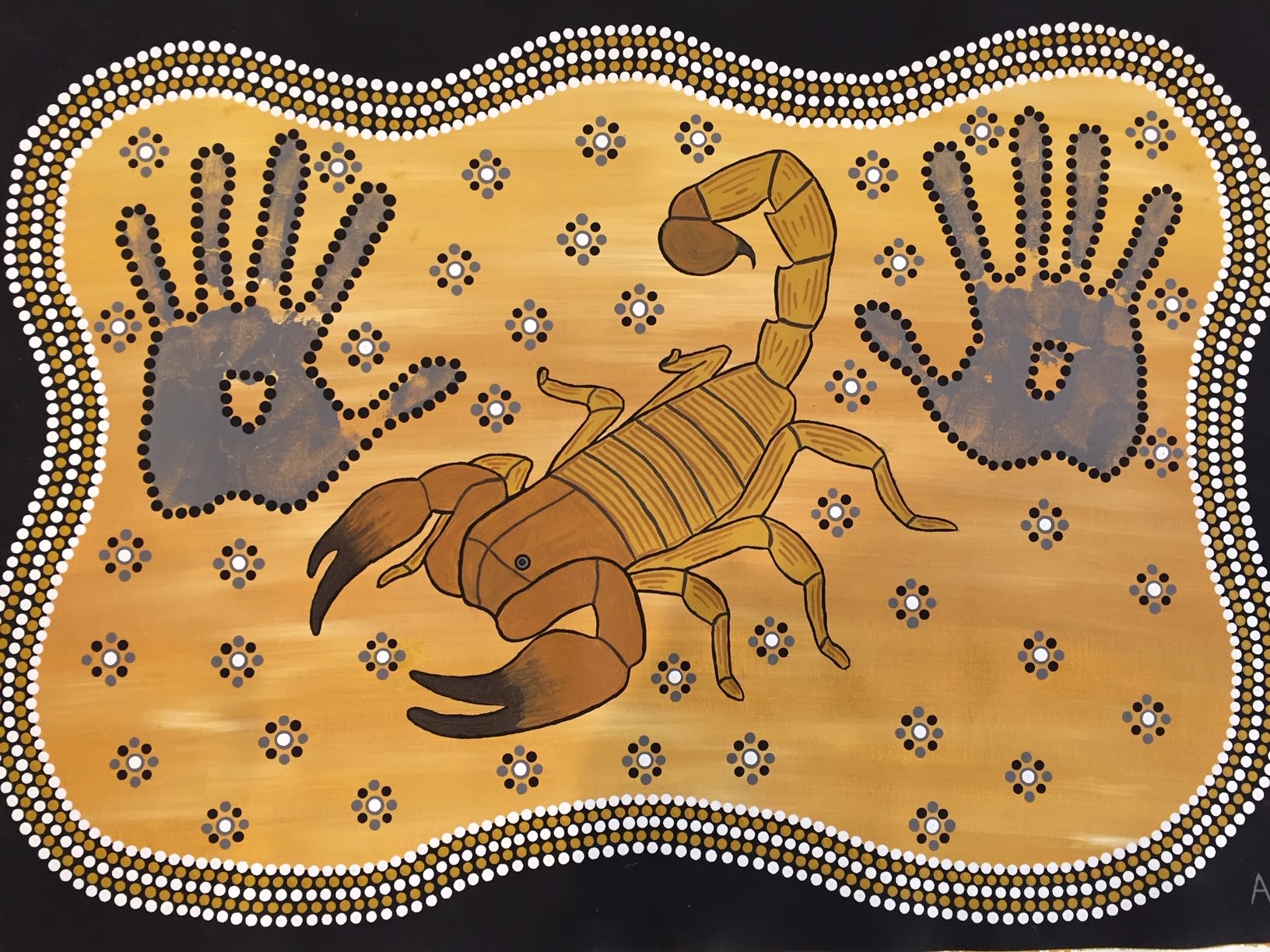 Scorpion
$400
I am the scorpion and the handprints on either side of me are my son and my daughter. I chose to paint a scorpion as it has a shield around it's body and it will attack if threatened.

100% of the sale price goes directly to the artist.

This artwork has been stretched by The Torch with compliments.