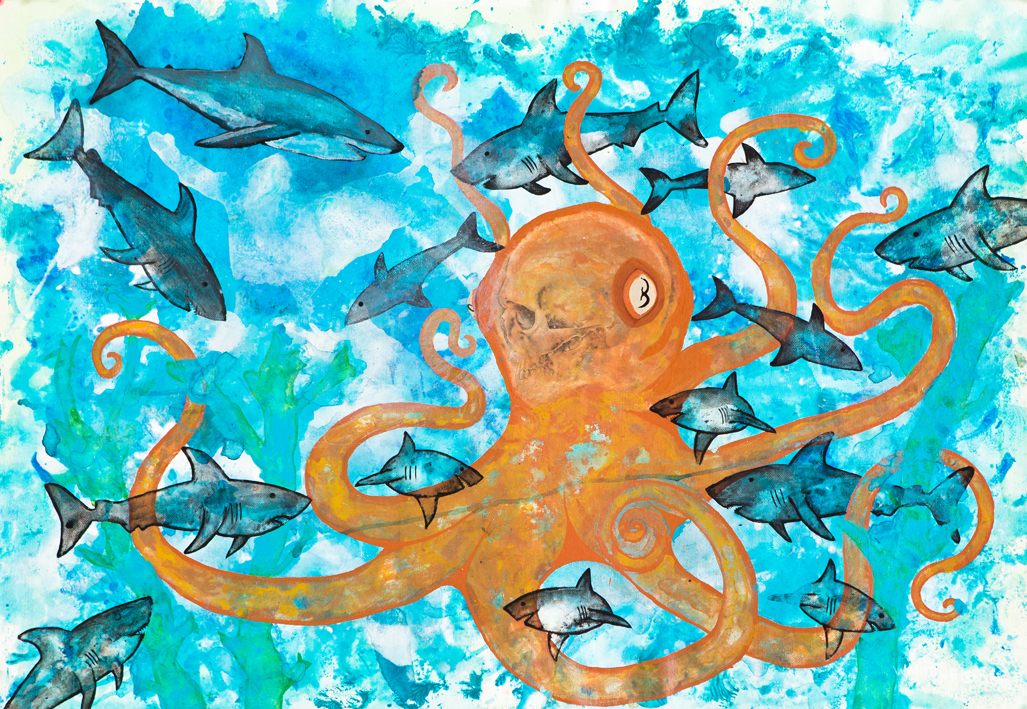 Malo on the Reef
$700
Malo Bomai (the octopus) is the creator of the Torres Strait.His spirit lives on and around the reefs of the Torres Strait. Erub Island was the last island to trade human skulls in the 1930s. One human skull could be traded for a dugout canoe. The sharks hunt through the reefs and are an important part of the ecology of the reef.

©Copyright the artist
Represented by The Torch, Melbourne

This artwork is UNSTRETCHED

This painting will be stretched by The Torch, at no additional cost. Please allow up to two weeks for stretching. For shipping costs, see our Terms and Conditions below.