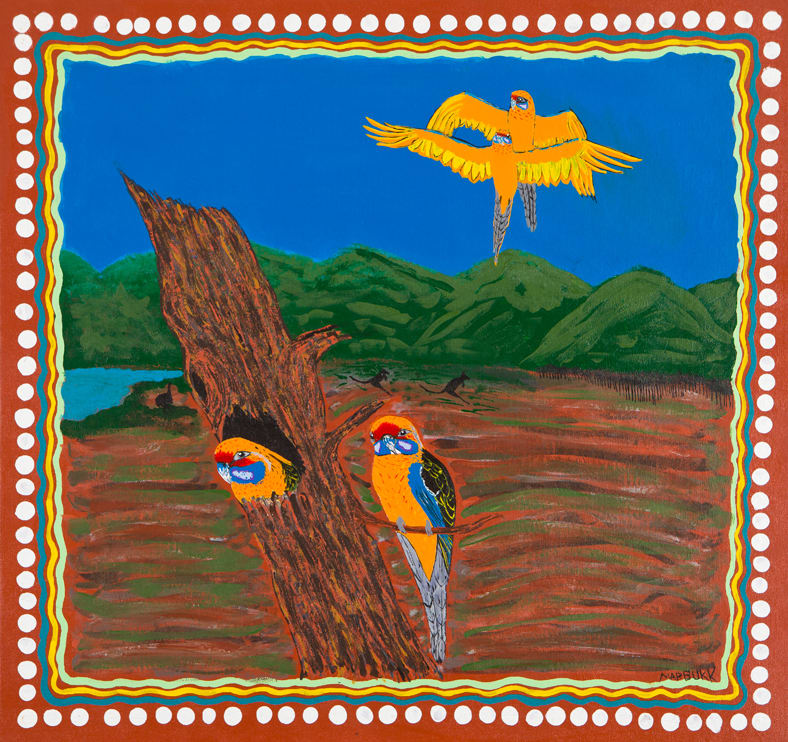 Blue-cheeked Parrots
$800
When people see my paintings, I want them to first see the colour. I love watching the birds and animals, and finding bright and unusual colours in them. In the bush there is so much that is beautiful. And that's what I want people to feel when they see my paintings:the vibrance of life.

100% of the sale price goes directly to the artist.

This artwork has been stretched by The Torch with compliments.


This artwork has been sold.