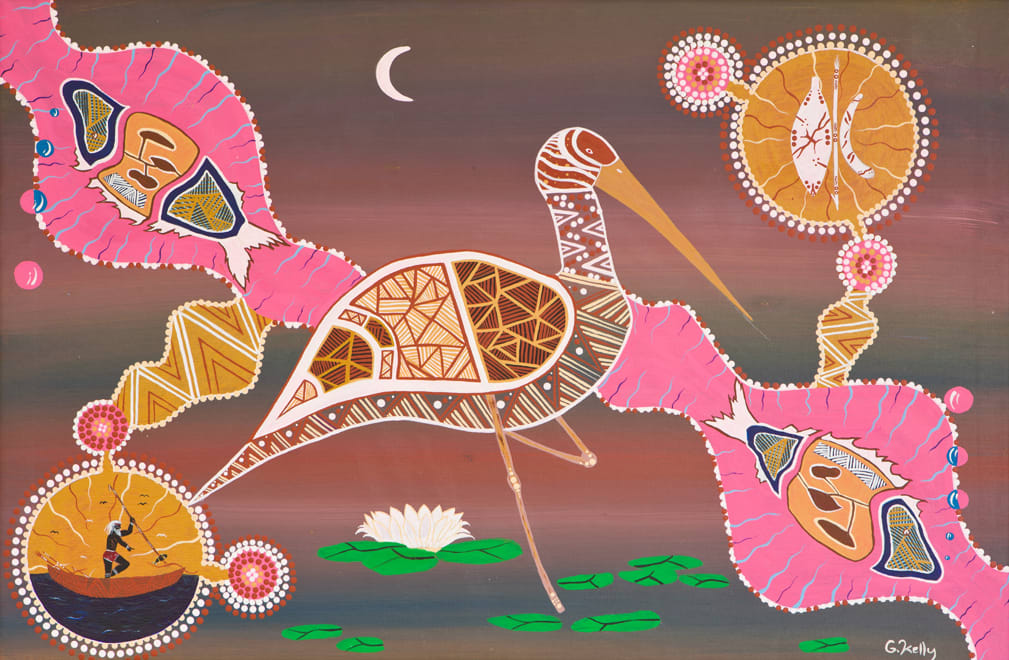 Mimicking the Brolga
$500
The Coorong Dreaming.
In the Coorong the pink salt lake has earnt its name for the vibrant colours. The brolgas are known for their fierce hunting skills and will stomp the water to create vibration to attack the fish, then they stand silent before striking their prey with persistence. The brolgas are called upon by a grey old lady (which is the brolga).  Each year at the start of spring the grey old lady cries and it rains, she cooks and they smell it in the wind. She is the keeper of all Dreaming Brolgas. She is the Cooroong Dreaming Bird.

100% of the sale price goes directly to the artist.

This artwork has been stretched by The Torch with compliments.