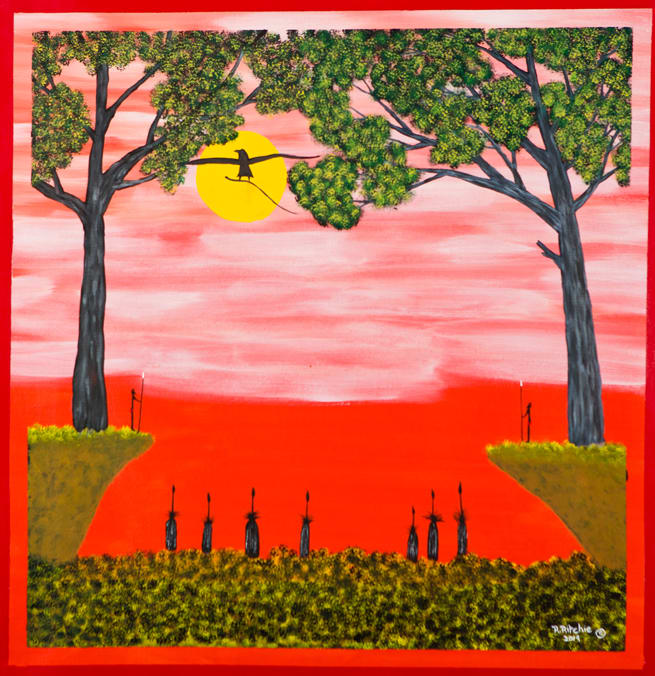 Family
$450
The eagle represents going and getting a feed for his family, the two black boy plants on the right with the small black boy is the father and mother and baby. The black boy plants on the left are the rest of the kids. The elder's on the left and right are guarding and watching over the family and looking after the bush that they live in.
This painting represents family.

100% of the sale price goes directly to the artist.

This artwork is UNSTRETCHED.