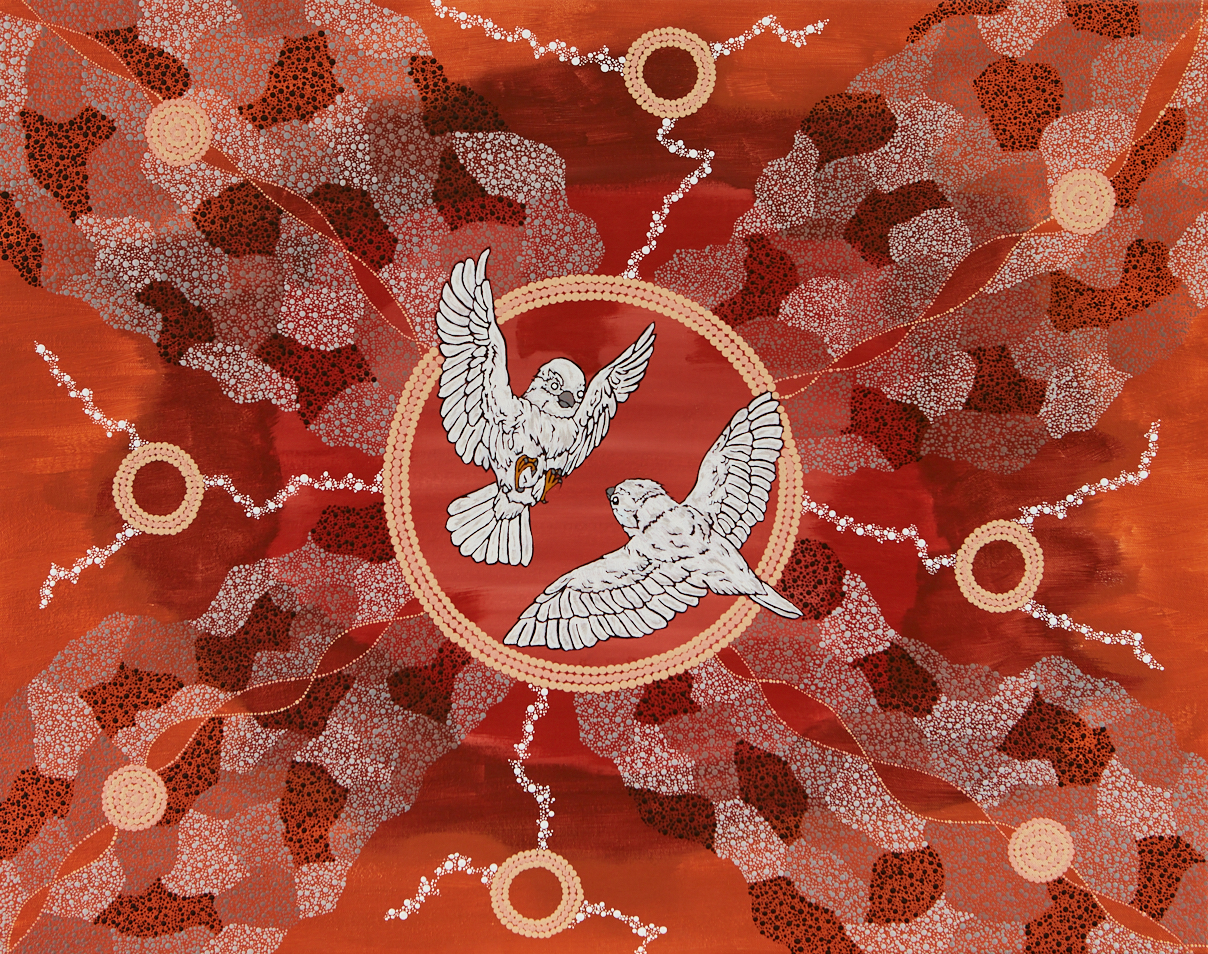 Two Spirits
$1,500
The two birds represent two spirits and the white dots are their tracks coming from the small campsites, going to the big campsites. The four small campsites are different tribes coming together. Together they make one big tribe. Water runs from the waterholes across the land to the gathering place. As all the tribes and all the people come together, the two spirits watch over them.

100% of the sale price goes directly to the artist.

This artwork has been stretched by The Torch with compliments.