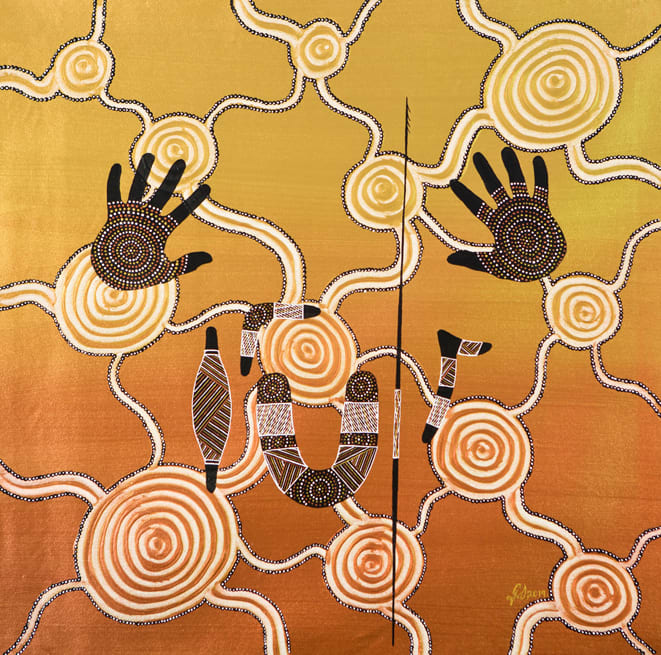 The Warrior Within
$2,250
This painting is about me – the warrior in me, the warrior that fights the urge of my addictions to alcohol, drugs and violence. At times I sit alone in deep thoughts, struggling to fight the urges of these addictions. I look deep inside myself for a reason to stay clean and away from my violent past. My parents, my woman, my children, my brothers and sisters – they are not enough to support me. I have to look deep in me to find the warrior in me. That is the key to my sobriety. The warrior within …

100% of the sale price goes directly to the artist.

This artwork has been stretched by The Torch with compliments.