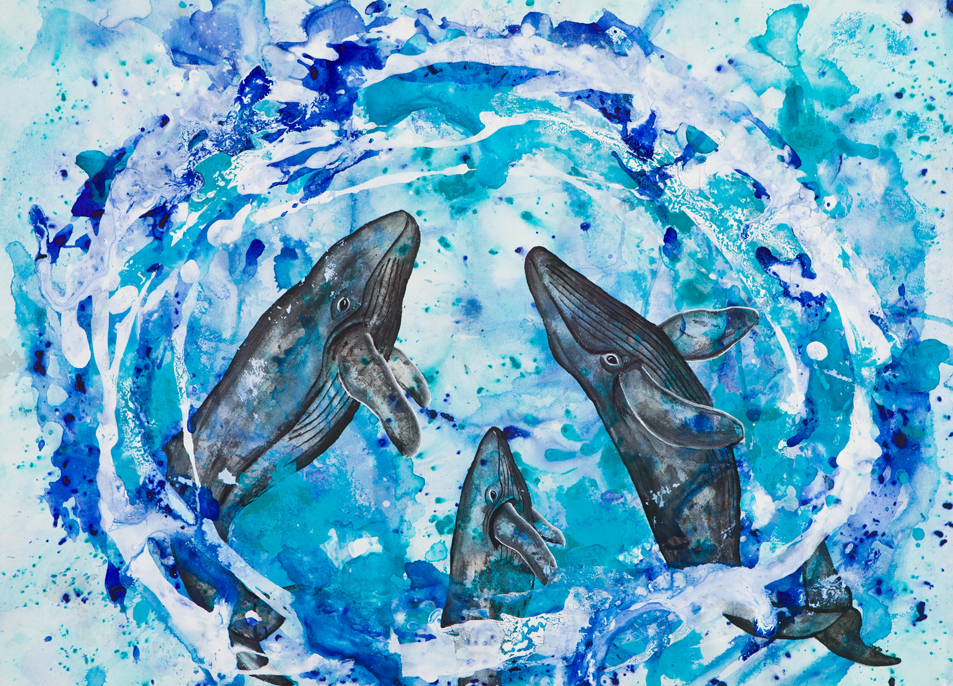 The Family Pod
$750
The whales form rings as they blow bubbles while they are searching for food. These rings trap the krill and baitfish. The baby whale learns these hunting habits from his parents. 
100% of the sale price goes directly to the artist.
This artwork is UNSTRETCHED
This painting will be stretched by The Torch, at no additional cost. Please allow up to two weeks for stretching. For shipping costs, see our Terms and Conditions below.