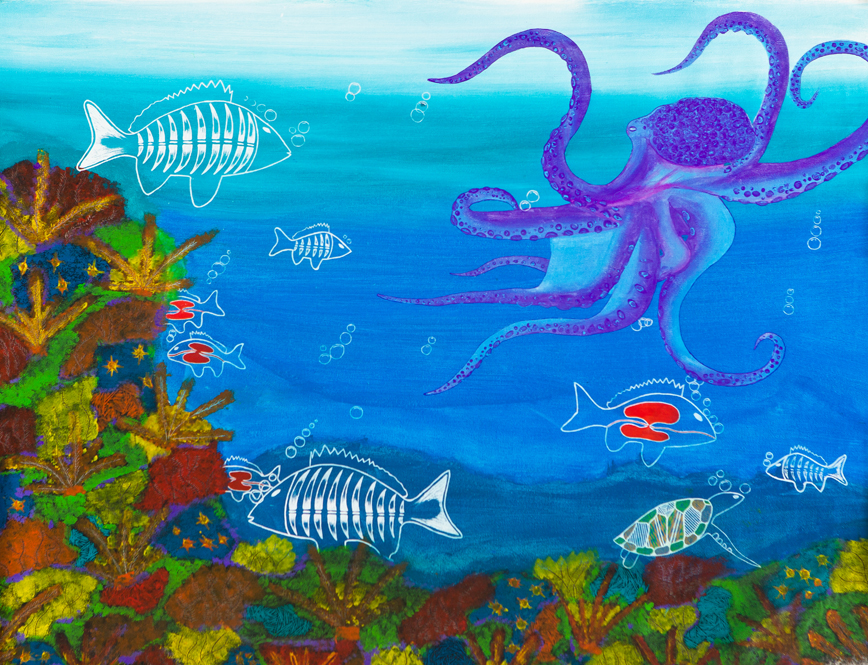 Ninety Mile Beach
$750
This painting is inspired by Ninety Mile Beach where I grew up. I wanted to challenge myself to paint an octopus, which I think are really interesting. I used a scratching technique to create patterns in the coral.

©Copyright the artist
Represented by The Torch, Melbourne

This painting will be stretched by The Torch, at no additional cost. Please allow up to two weeks for stretching. For shipping costs, see our Terms and Conditions below.