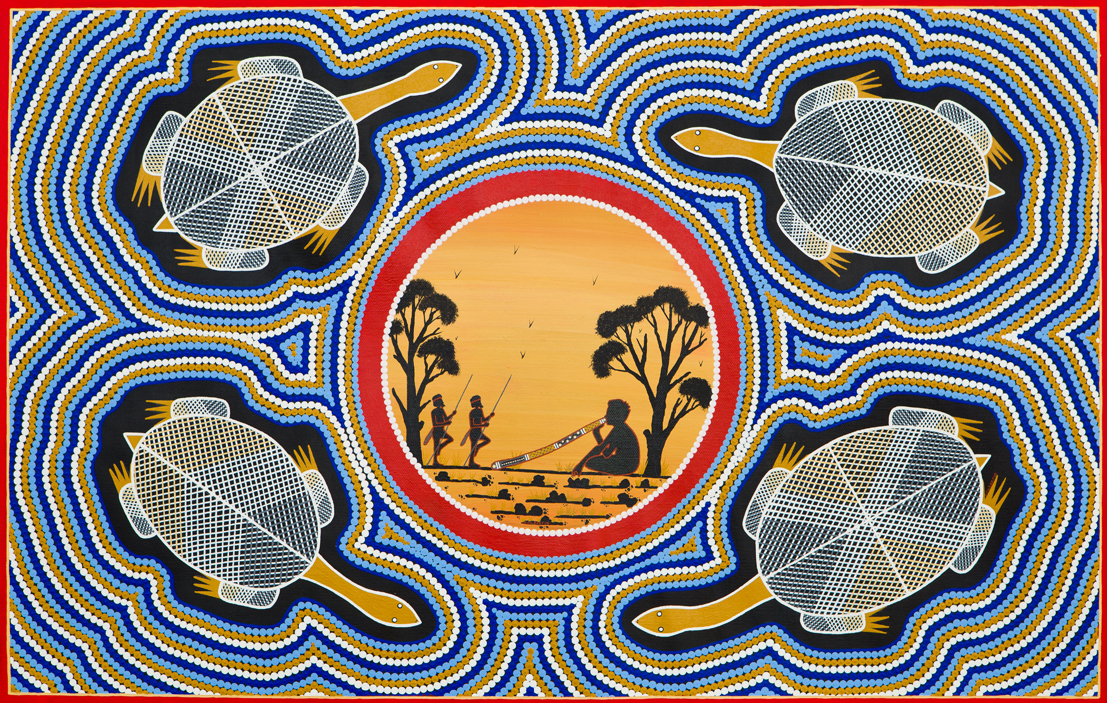 The Didgeridoo Calls for the Broad Shell Turtle
$550
This artwork can only be collected from The Torch office in St Kilda. The Torch can recommend couriers to be engaged and paid for by the buyer.
The Elder sits and plays his didgeridoo, calling for the turtles to come forth. They are very rarely seen as they have secretive habits. The hunters stand waiting for the turtles to come, not to hunt them but to pay their respects to them.
100% of the sale price goes directly to the artist.