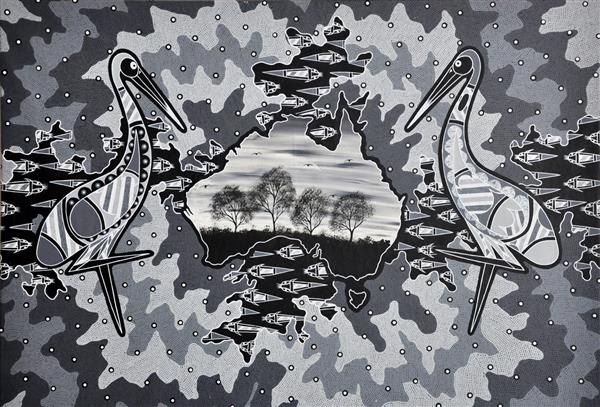 Castlereagh River
$575
This black, greys and white painting represents the connection of my country to the rest of Australia. The Wailwan people are but one of many Aboriginal peoples and we are all connected and brothers and sisters. I have chosen to use many different styles of Aboriginal art in my painting such as dot work, line work, cross hatch and x-ray styles. The Castlereagh River runs through the centre of the painting including the catfish that I used to catch in my younger days. The beautiful brolga are featured as they were very much part of the landscape. The brolga always came along when the fish were spawning. The large dots are the fish eggs. The small dots talk about the ripples in the river water.

100% of the sale price goes directly to the artist.

This artwork has been stretched by The Torch with compliments.