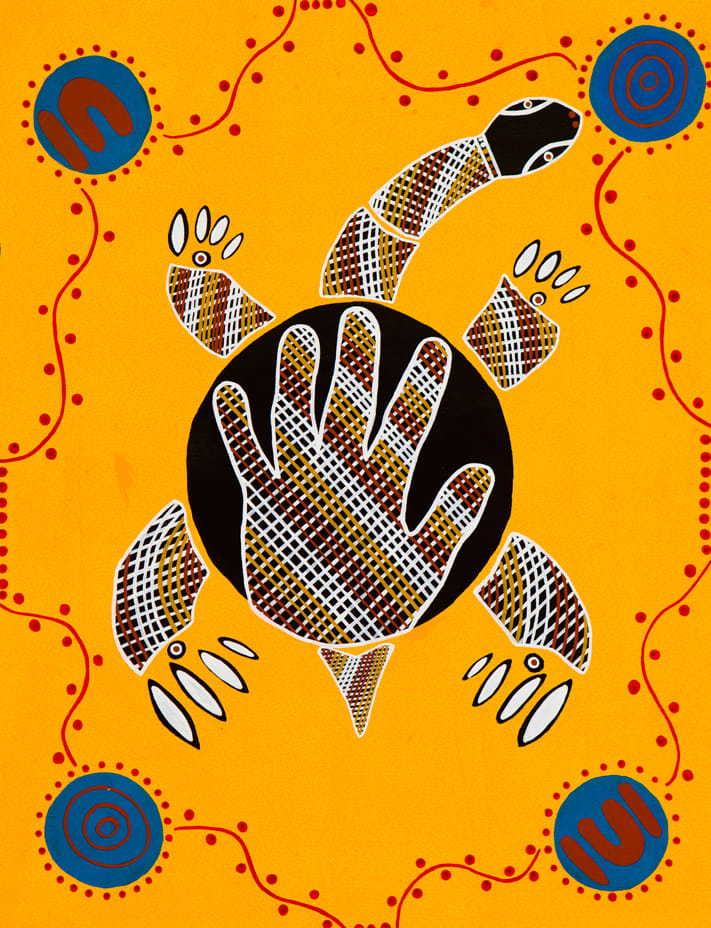 Long Neck Turtle
$380
I am a young, proud Koorie man and the long neck turtle is the totem of the Yorta Yorta clan, one of the tribes on my mother's side. The two blue symbols with circles in them stand for the waterholes of the Murray River and the other two symbols stand for the men and women of the tribe, the men at top left and the women at bottom right. The red lines are their walking tracks. The hand in the middle of the turtle stands for the people of the tribe. 
100% of the sale price goes directly to the artist.
This artwork is UNSTRETCHED.
This painting will be stretched by The Torch, at no additional cost. Please allow up to three weeks for stretching. For shipping costs, see our Terms and Conditions below.