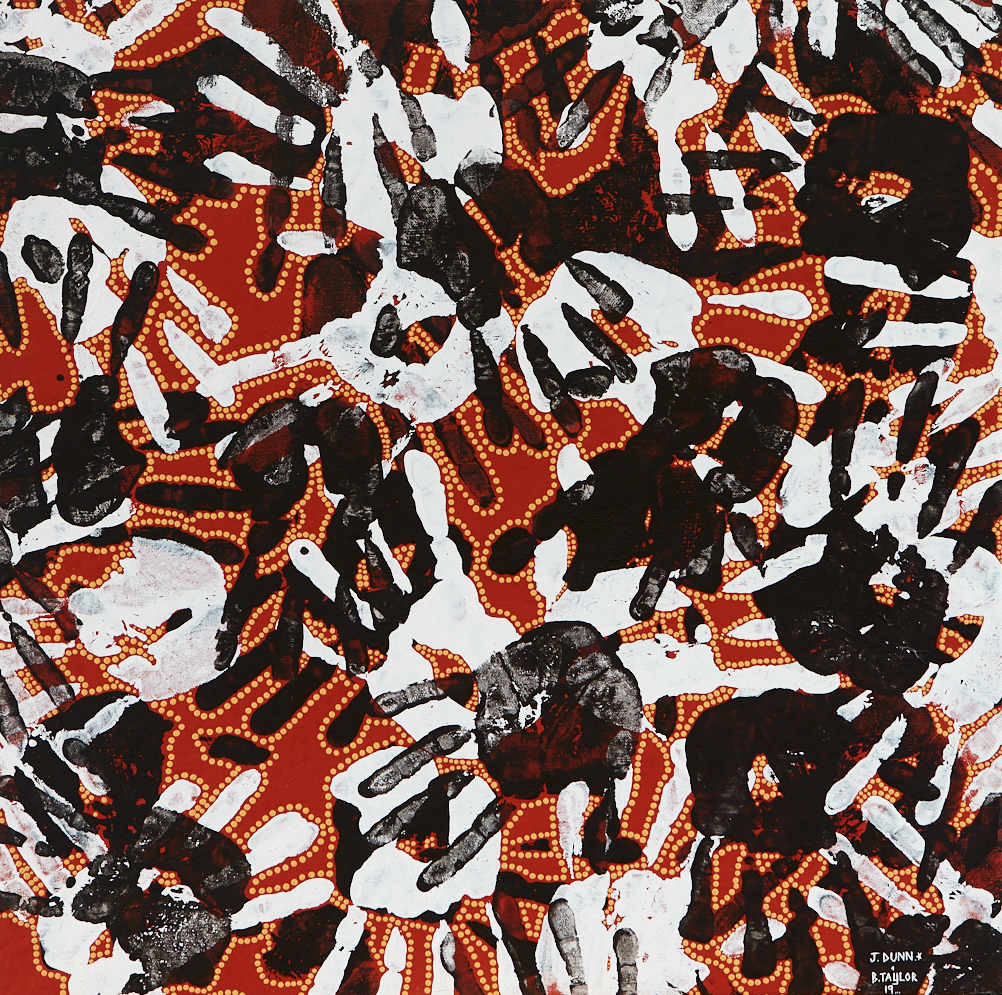 Connected
$600
This painting describes how two cultures connect together as one.
100% of the sale price goes directly to the artist.
This artwork has been stretched by The Torch with compliments.This painting can be stretched by The Torch, at no additional cost. Please allow up to two weeks for stretching. For shipping costs, see our Terms and Conditions below.