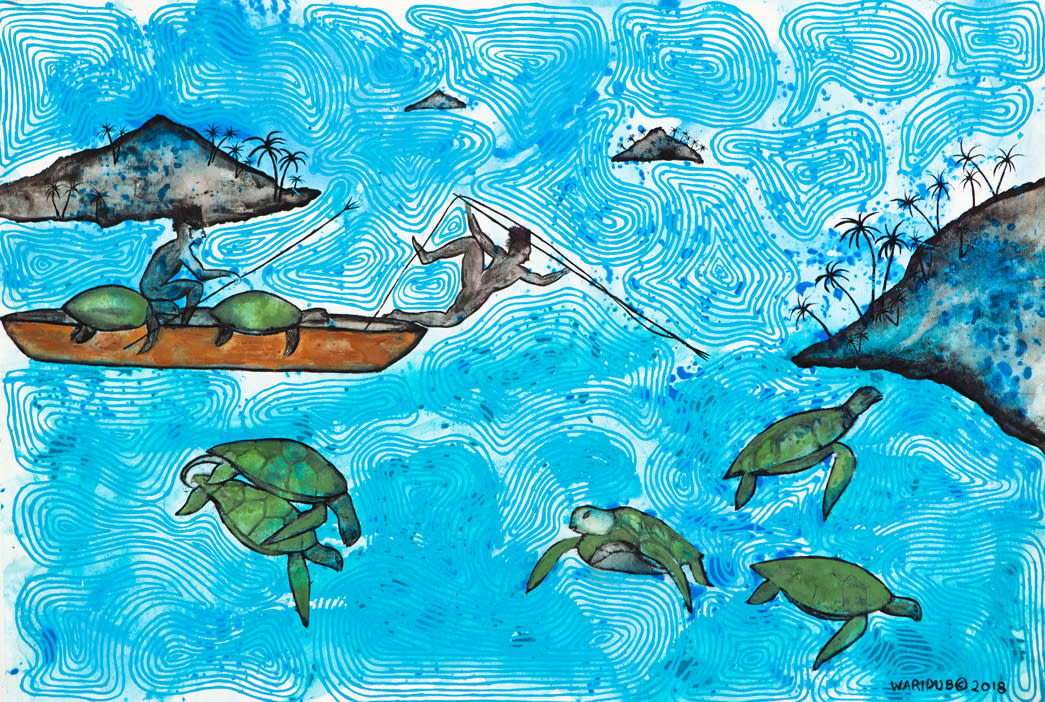 Turtle Hunting in the Straits
$750
The turtles breed in the warm waters of the Torres Strait. This is the time when the hunters hunt the turtles to feed the village. The currents swirl around the islands and also bring fish to hunt. The hunter dives off the canoe to spear the turtle and the spear has a rope tied on to it so that the turtles can't get away.

100% of the sale price goes directly to the artist.

This artwork is UNSTRETCHED.

This painting will be stretched by The Torch, at no additional cost. Please allow up to two weeks for stretching. For shipping costs, see our Terms and Conditions below.