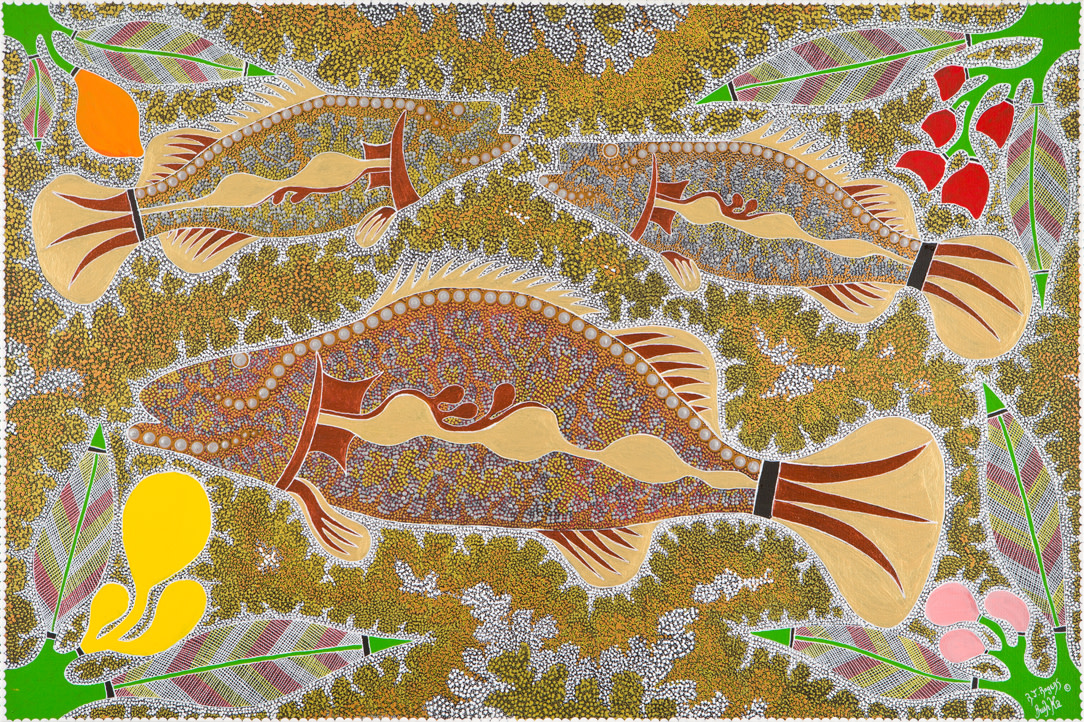 My Dreamtime
$3,500
This story is from my Country, Brewarinna. I want for future generations born in this country to understand their birthright and learn their cultural history. My journey and research has allowed me to bring together tribal names and family knowledge shared for centuries between my ancestors, and stories about how and where we came from before life, as we know it today. In this painting the male and female sides of my family are represented as the hunters (hunting for fish and animals) and gatherers (collecting plants and seeds). 

100% of the sale price goes directly to the artist.

This artwork has been stretched by The Torch with compliments.