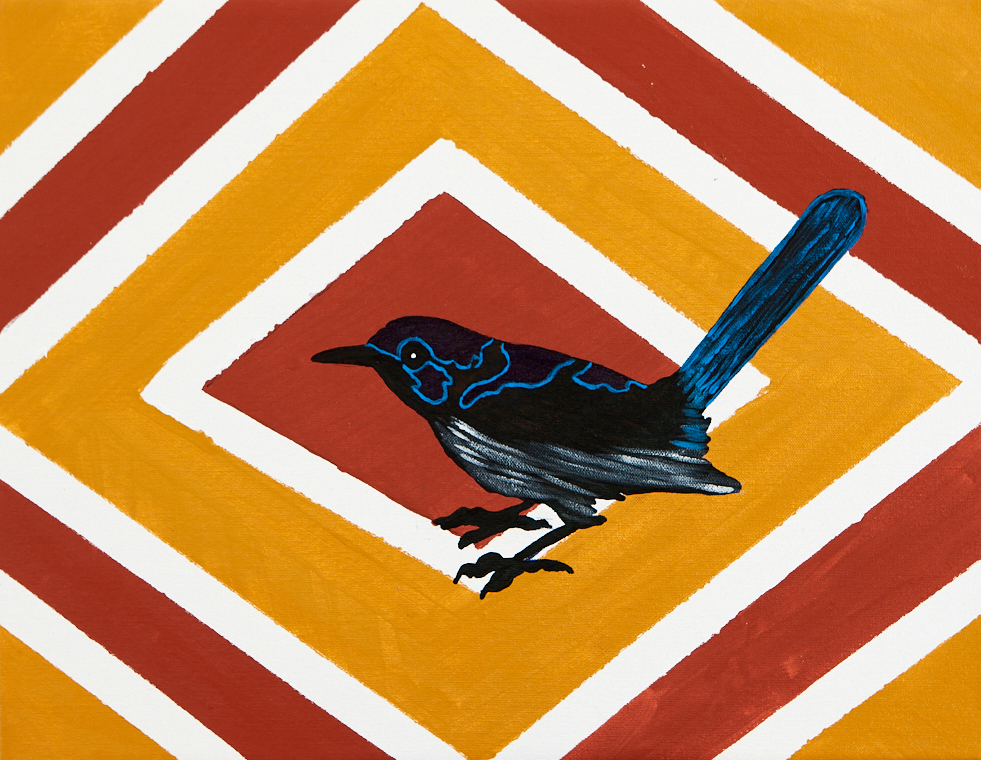 Totem
$550
Old blue wren. I have a backyard where the blue wrens come and visit me. In particular, the old boy hangs around me and he has about three other female wrens following him too.

100% of the sale price goes directly to the artist.

This artwork has been stretched by The Torch with compliments.