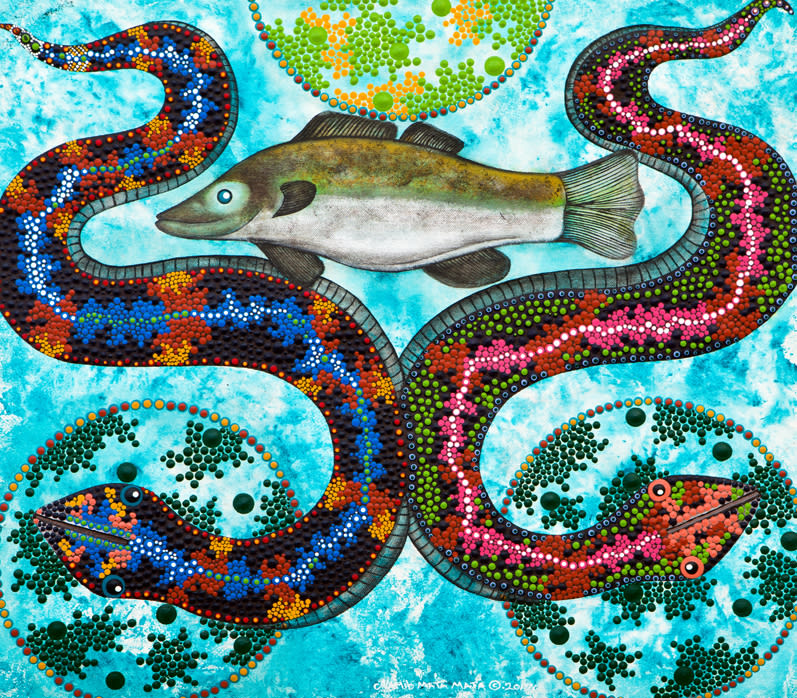 Cod Saved By Snakes
$600
Drought come long time ago, and there was no water, only water holes left drying up. One Murray cod was left in a shallow hole in a river bed, and it was going to die because it had been there for some days, river bed drying up. Two snakes were passing and stopped to help the cod by making tracks from all around the the water holes around the cod leading to his water hole. The cod did stay in the water hole which kept him alive until the rains came in a few days, and the snakes today and cod are best of friends for life. 

100% of the sale price goes directly to the artist.

This artwork is UNSTRETCHED.

This painting will be stretched by The Torch, at no additional cost. Please allow up to two weeks for stretching. For shipping costs, see our Terms and Conditions below.