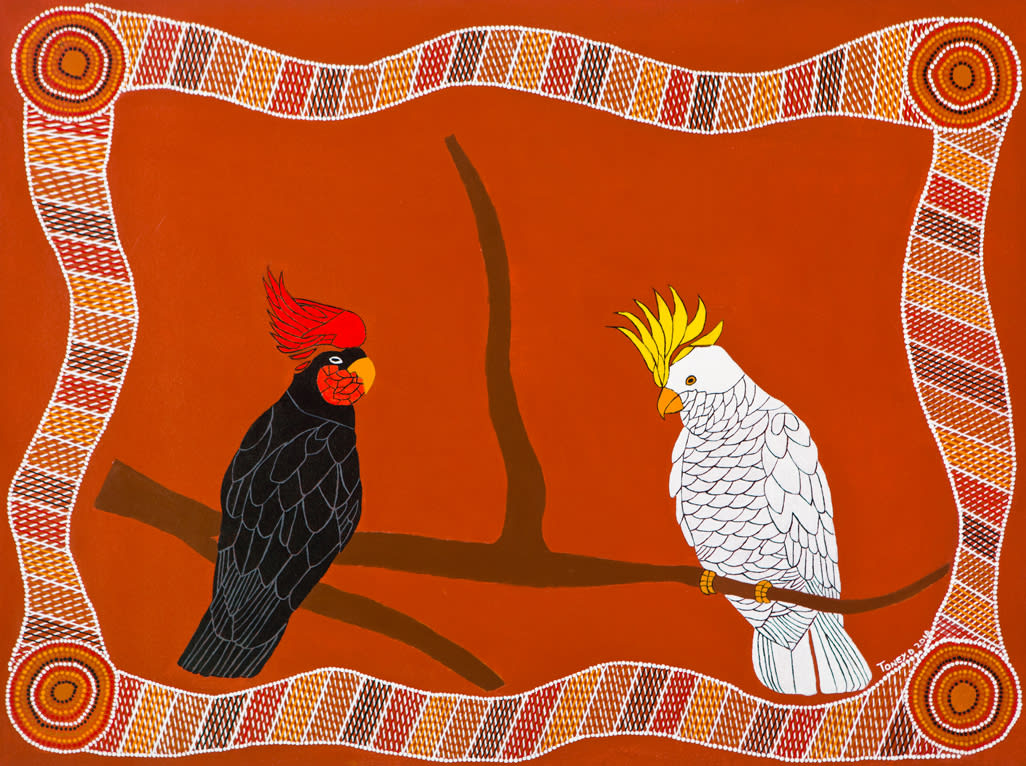 A Reflection of Myself
$650
I like to use birds to tell my story, because I have a strong connection to them. The two cockatoos are a reflection of me. The black cockatoo is my Aboriginal side, which comes from my mother, and the white cockatoo is the other side of me, and is from my father's side. 

100% of the sale price goes directly to the artist.

This artwork is UNSTRETCHED.

This painting will be stretched by The Torch, at no additional cost. Please allow up to two weeks for stretching. For shipping costs, see our Terms and Conditions below.