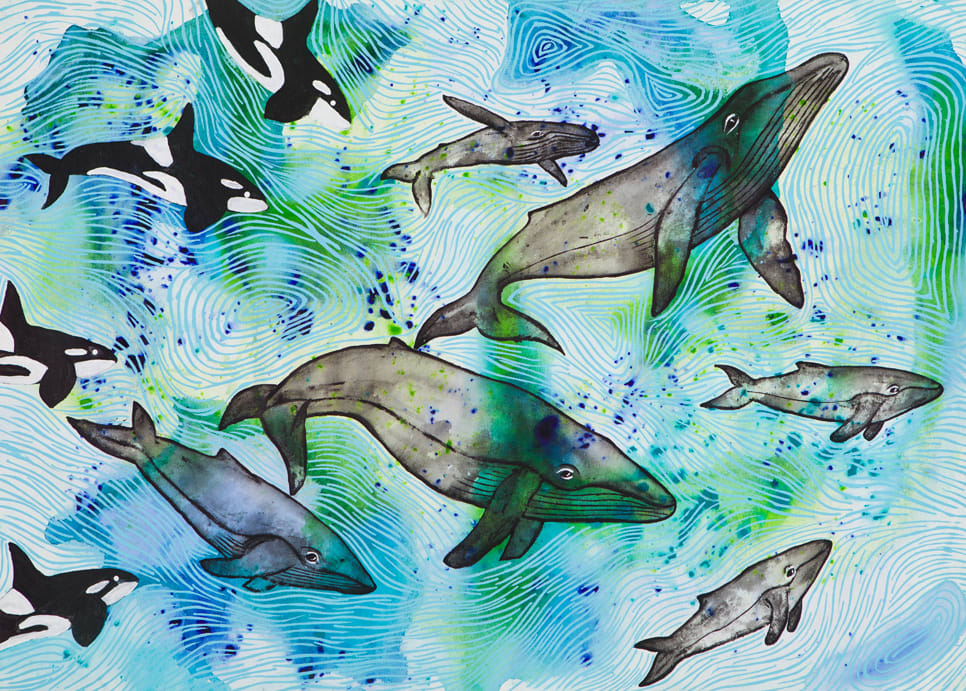 Survival
$750
The whales breed in the warm, shallow waters which attracts the killer whales who work as a team to try and hunt the baby whales. This is the battle for survival.

100% of the sale price goes directly to the artist.

This artwork has been stretched by The Torch with compliments.