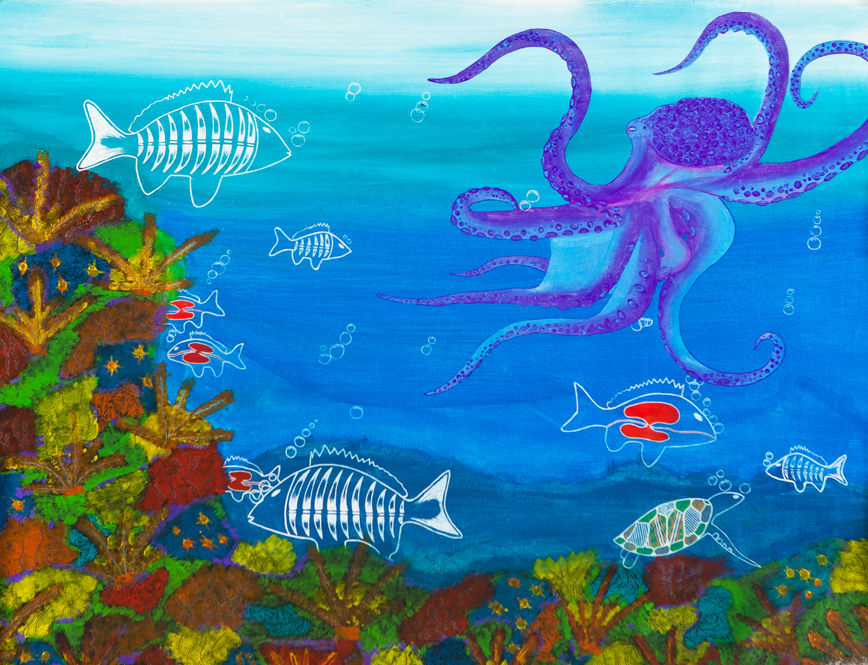 Ninety Mile Beach
$750
This painting is inspired by Ninety Mile Beach where I grew up. I wanted to challenge myself to paint an octopus, which I think are really interesting. I used a scratching technique to create patterns in the coral.

100% of the sale price goes directly to the artist.

This artwork has been stretched by The Torch with compliments.