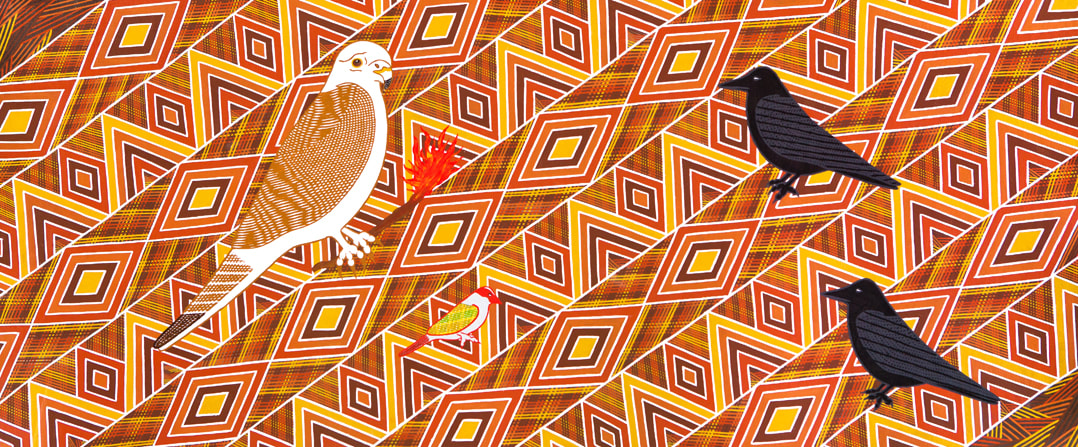 Gunditjmara Fire Starters
$1,000
Fire originally belonged to the crows. They were playing with their firesticks when one stick fell to the ground and the little firetail wren flew off with it. He gave it to the kestrel who lit up all the land behind him. That's how the Gunditjmara people got fire.

100% of the sale price goes directly to the artist.

This artwork has been stretched by The Torch with compliments.