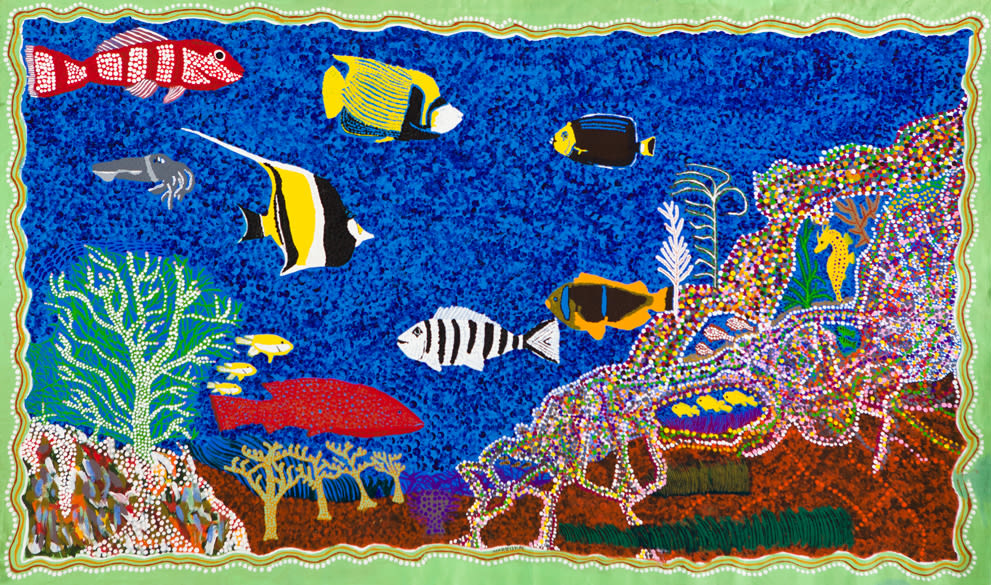 Coral Life
$925
I was inspired to make this painting after I read a newspaper article about how colourful Port Phillip Bay's coral reefs once were, and about the vibrant and diverse sea life in it.

100% of the sale price goes directly to the artist.

This artwork has been stretched by The Torch with compliments.