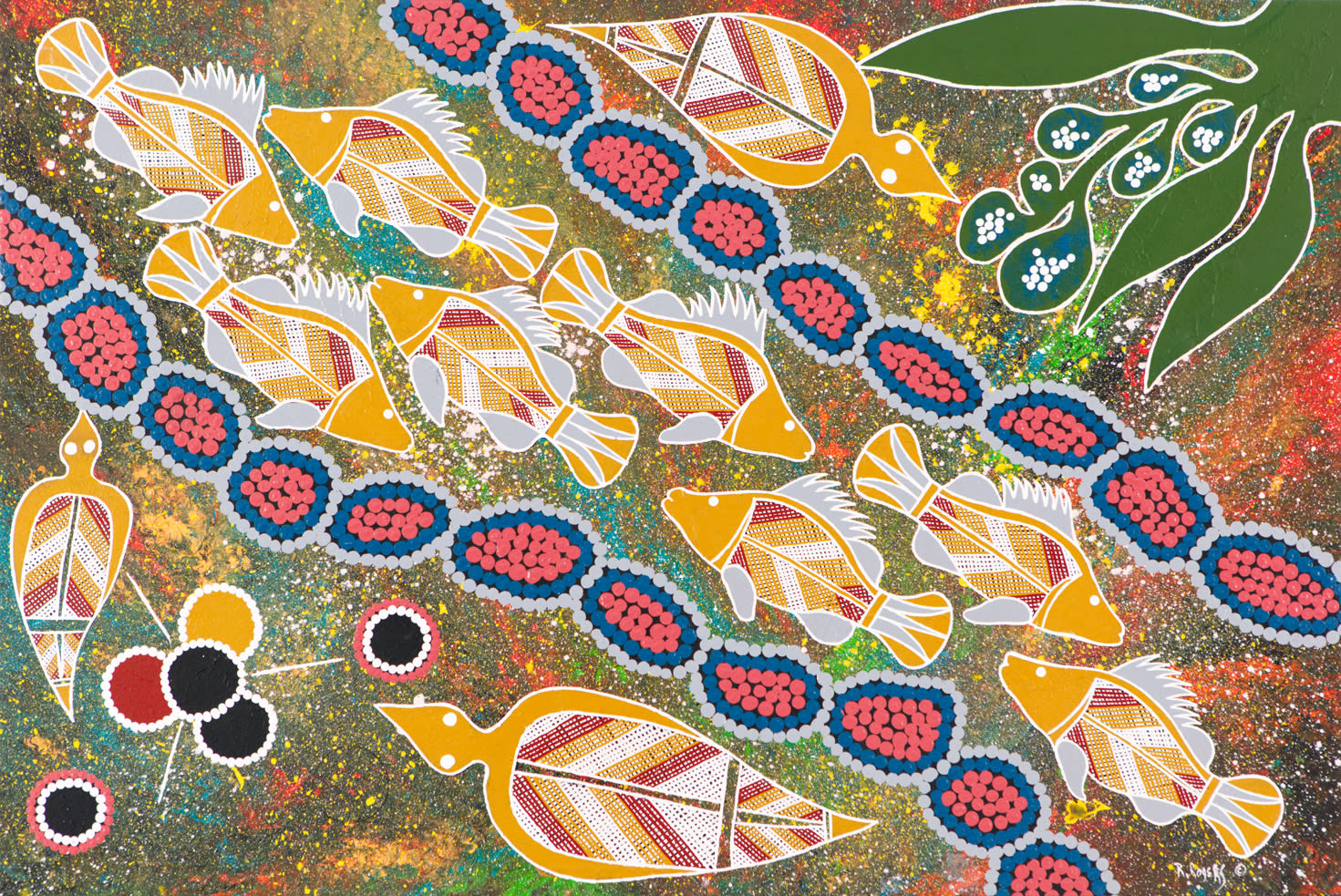 Brewarrina/Hunters & Gatherers #4
$2,500
Byamee is the Baranbinja creation spirit, responsible for all things related to Brewarrina Country. Byamee shaped the Darling and Barwon Rivers and created our fish traps. He gave life to the waterways, filling them with fish such as the Murray Cod.

100% of the sale price goes directly to the artist.

This artwork has been stretched by The Torch with compliments.