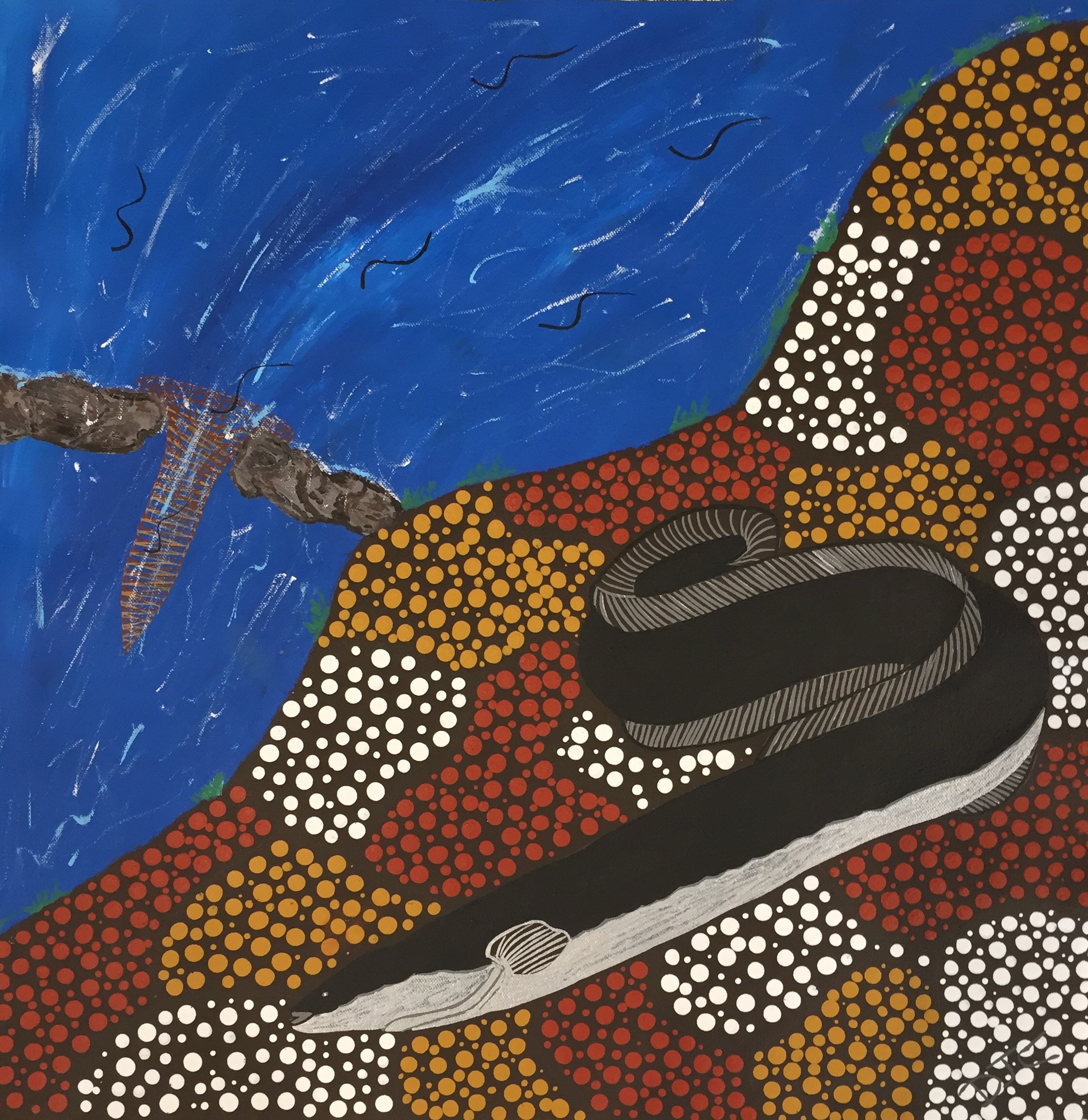 Eels on the Run
$500
When I was a young lad, I used to set eel traps with my uncles. We used to go down early in the morning, before I got on the school bus, and collect all the eels.

©Copyright the artist
Represented by The Torch, Melbourne

This artwork is UNSTRETCHED

All paintings will be stretched by The Torch, at no additional cost. Please allow up to two weeks for stretching. For shipping costs, see our Terms and Conditions below.