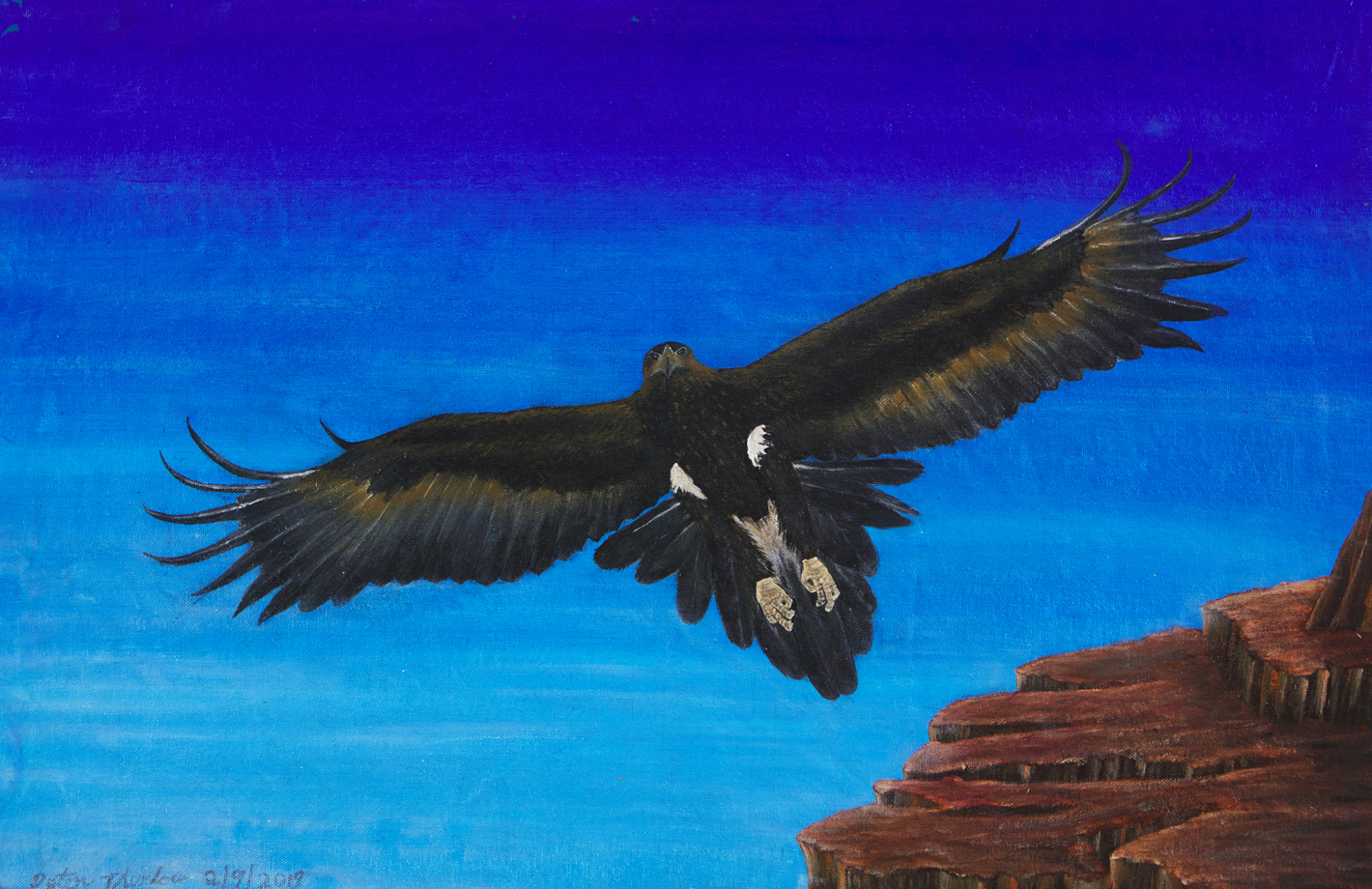 Bunjil
$650
There used to be a wedge tail used to catch the thermals and updrafts along the wall at Port Phillip just about every day. Until they poisoned the pigeons here and I haven't seen the eagle since. It probably ate some and was poisoned itself.

©Copyright the artist
Represented by The Torch, Melbourne

This artwork is UNSTRETCHED

All paintings will be stretched by The Torch, at no additional cost. Please allow up to two weeks for stretching. For shipping costs, see our Terms and Conditions below.