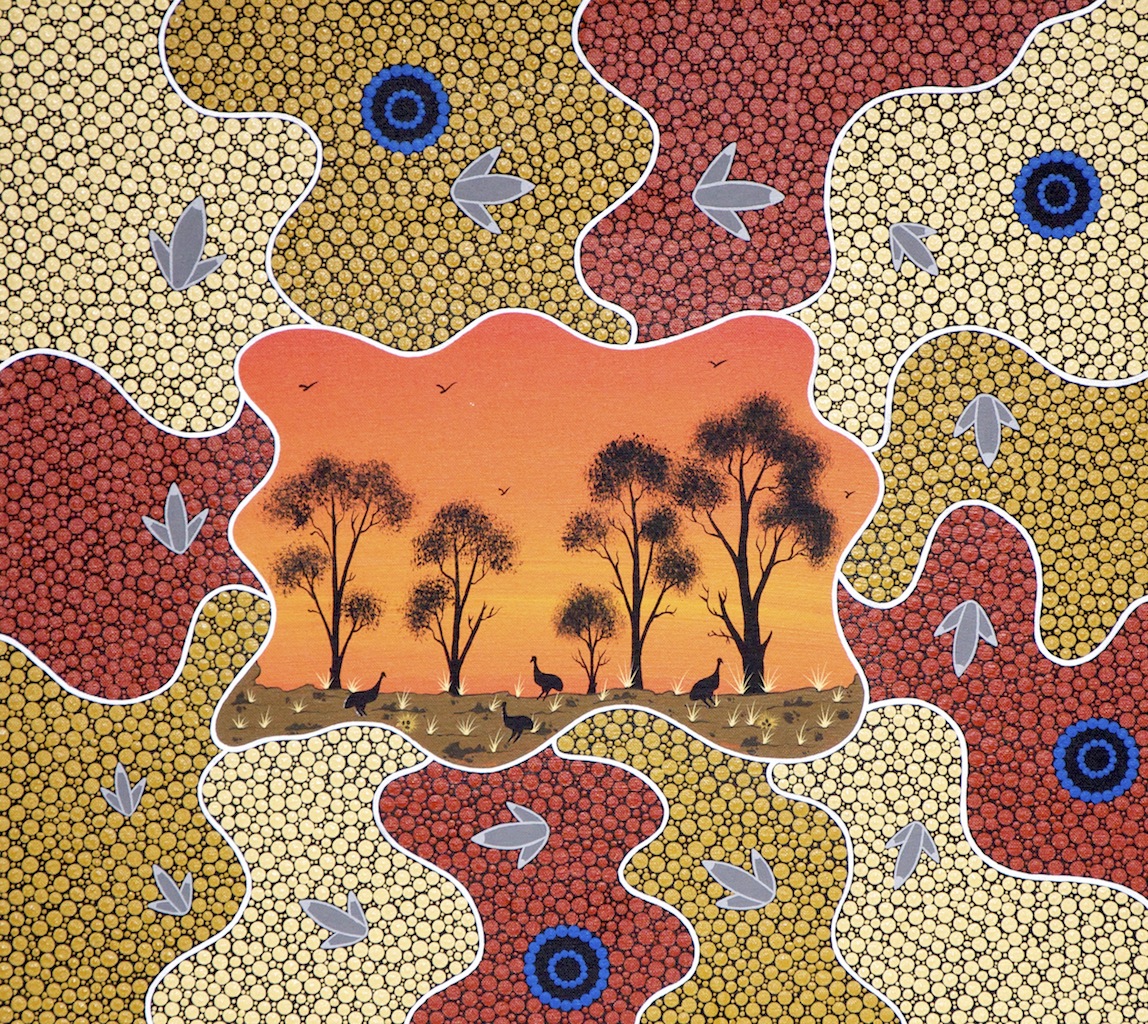 Gathering for Nesting
$700
This artwork can only be collected from The Torch office in St Kilda. The Torch can recommend couriers to be engaged and paid for by the buyer.
The emus are gathering food for nesting near waterholes where they left their footprints.

©Copyright the artist
Represented by The Torch, Melbourne


This artwork has been sold.