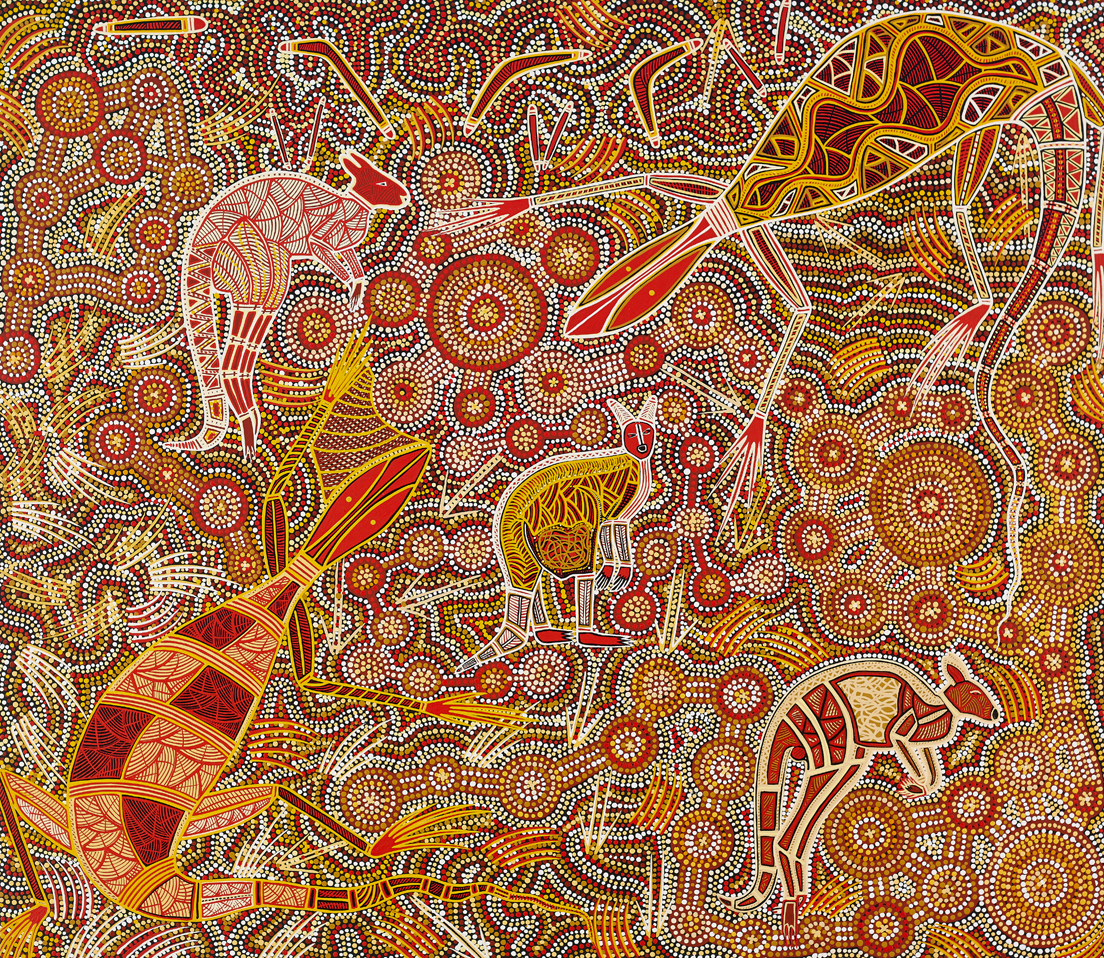 Marlu Ngintaka
$2,000
There's a little homeland out at a place called Angatja, near Amata in the Pitjanjtara lands of South Australia.
Out there is ngintaka (goanna) and marlu (kangaroo) Country. At night—it has been told—the animals all change into their real selves. They change into something (like in the the movies) and then, come sunrise they all jump back into the huge square rock that everybody can see to this day. Out there they call it the cinema.

©Copyright the artist
Represented by The Torch, Melbourne


This artwork has been sold.