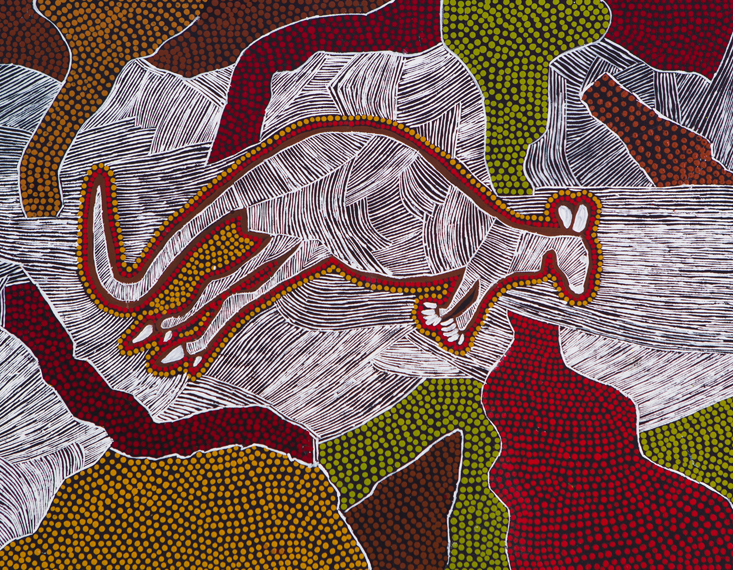 Kangarooing
$450
This painting tells the story of hunting up in Kalgoorlie. The line represents the movement and the journey across the land. The kangaroo is pounding across the landscape, escaping our spears. This work represents the meeting between my Gunditjmara and Noongar family.

©Copyright the artist
Represented by The Torch, Melbourne

This artwork is UNSTRETCHED

This painting can be stretched by The Torch, at no additional cost. Please allow up to two weeks for stretching. For shipping costs, see our Terms and Conditions below.