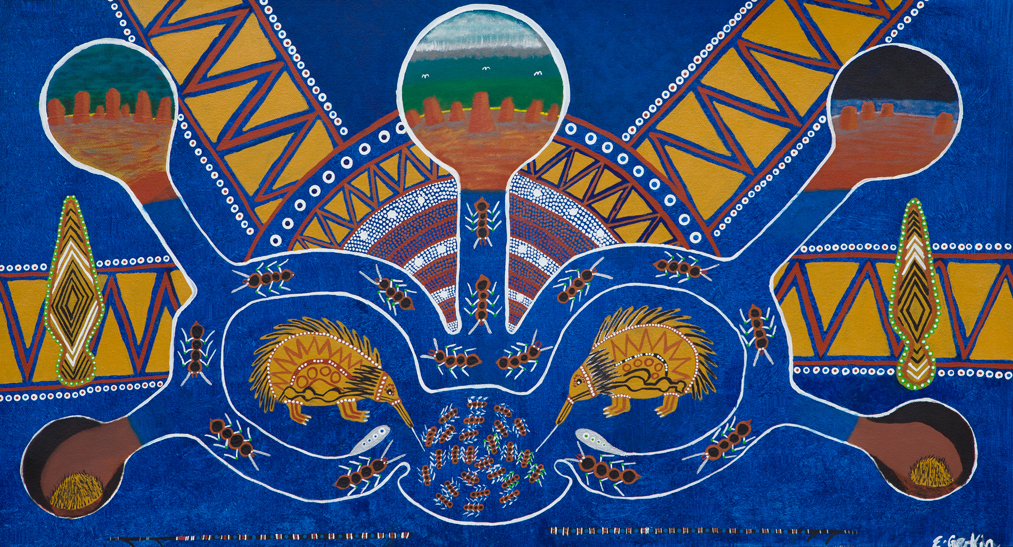 Echidna Community
$700
This painting shows the story about how the echidna lives and hunts for food and where he lives. It also shows some spears and woomeras (spear throwers).

©Copyright the artist
Represented by The Torch, Melbourne

This artwork is UNSTRETCHED

All paintings can be stretched by The Torch, at no additional cost. Please allow up to two weeks for stretching. For shipping costs, see our Terms and Conditions below.