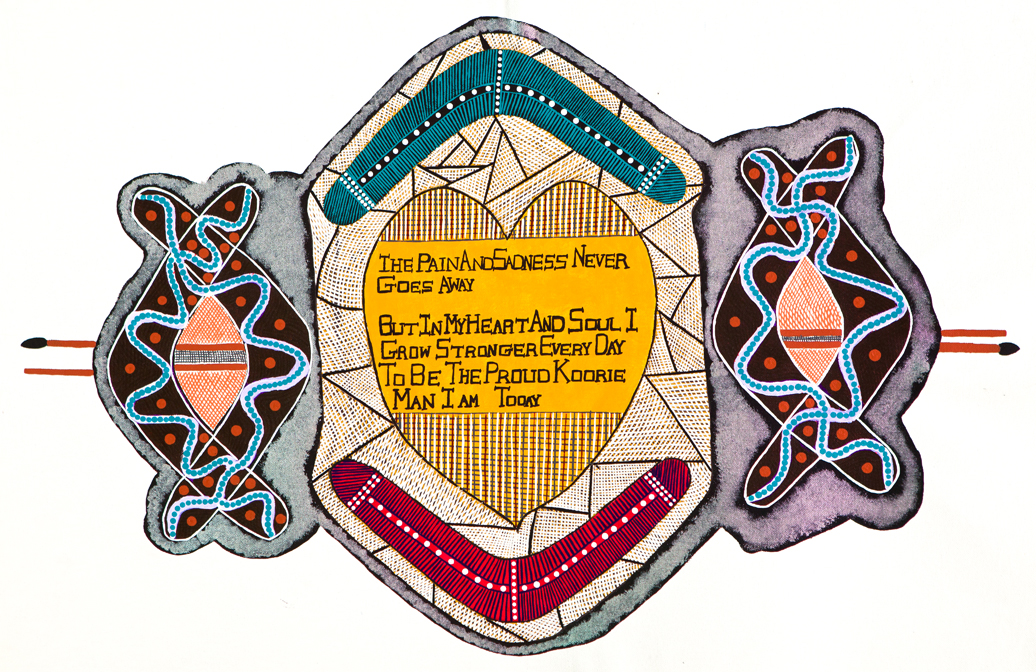 A Survivor
$500
Living life as a proud Indigenous man, the pain and sadness never go away.
But in my heart and soul I grow stronger every day, to be the proud Koorie man I am today.

©Copyright the artist
Represented by The Torch, Melbourne

This artwork is UNSTRETCHED

This artwork needs to be stretched by The Torch and can only be collected from The Torch office in St Kilda. The Torch can recommend couriers to be engaged and paid for by the buyer.