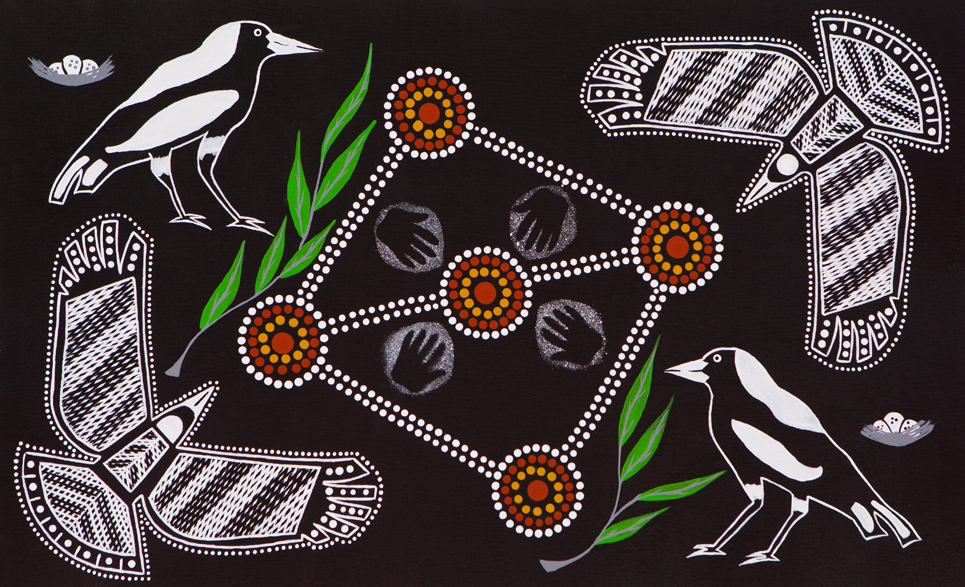 Magpies
$500
The story of this painting is about spirit, strength, and unity. I admire how fiercely protective magpies are of their hatchlings and nests. When nesting they show strong conviction and loyalty, this in turn translates into the central focus of the painting and is represented in how the dotting and circles join together. The palm facing the circles represents being there for one another and how animals and humans are not as different as we think. We are all connected.

©Copyright the artist
Represented by The Torch, Melbourne

All paintings can be stretched by The Torch, at no additional cost. Please allow up to two weeks for stretching. For shipping costs, see our Terms and Conditions below.
This artwork has been sold.