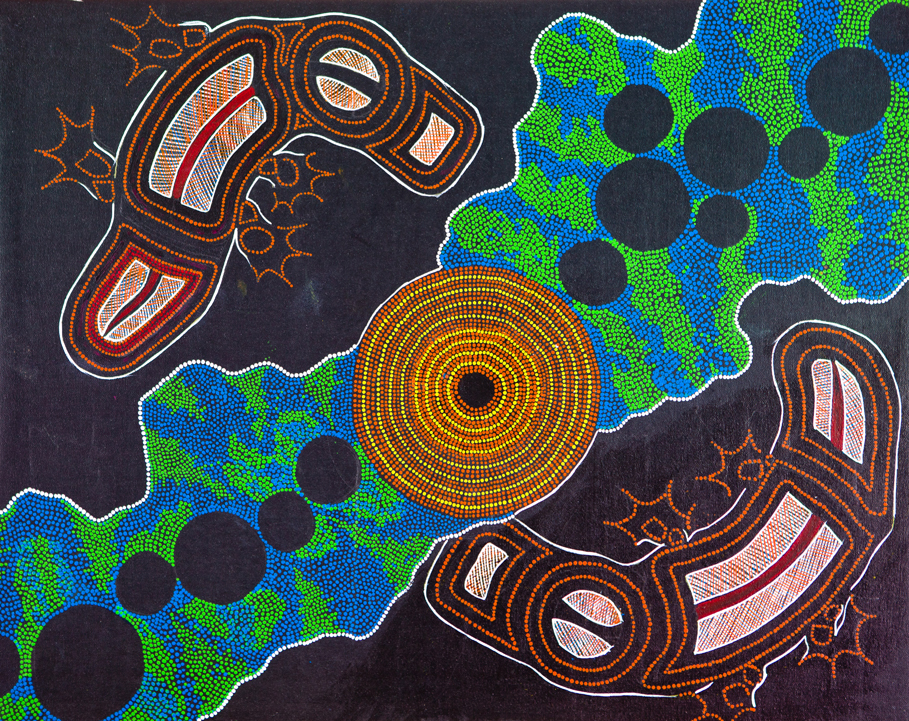 Long Path Home
$550
This painting represents my two sons both travelling their separate journeys in life, but coming back together to our home (symbolised by the meeting place in the centre). The circles in the water represent different choices in life and the ripple effect. 

©Copyright the artist
Represented by The Torch, Melbourne

This artwork is UNSTRETCHED

This artwork needs to be stretched by The Torch and can only be collected from The Torch office in St Kilda. The Torch can recommend couriers to be engaged and paid for by the buyer.