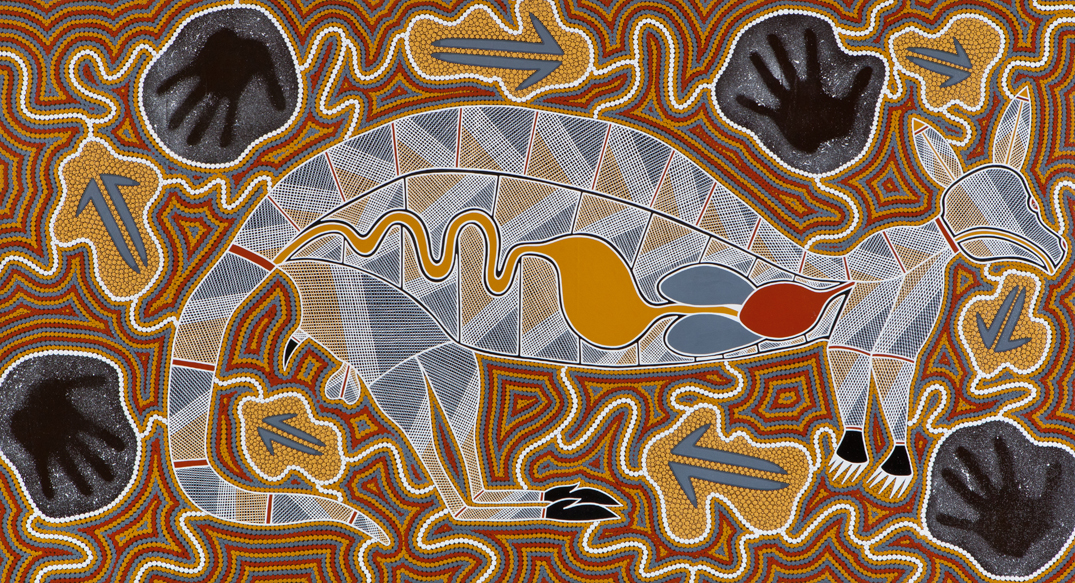 Kangaroo
$2,800
The central figure of my painting is a kangaroo on a journey to find water and a better feeding ground for his family. The handprints are from the elders that look after the animals of the land and are responsible for teaching younger generations about lore and culture. The handprints also represent that Aboriginal people have left their permanent mark on this land for over 60,000 years and will continue to practice culture long into the future.

©Copyright the artist
Represented by The Torch, Melbourne

This painting can be stretched by The Torch, at no additional cost. Please allow up to two weeks for stretching. For shipping costs, see our Terms and Conditions below.