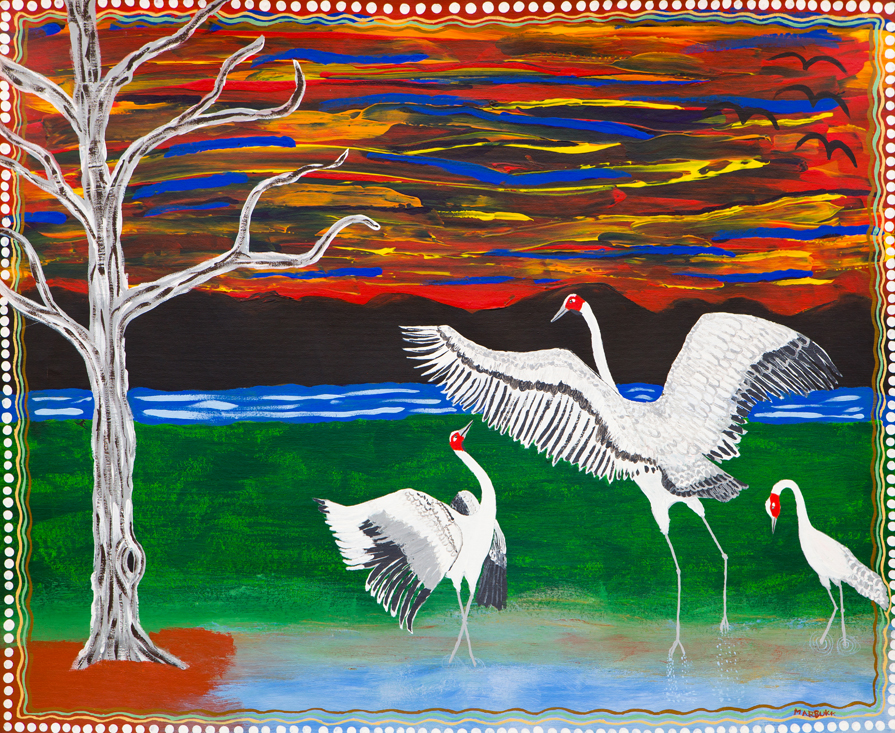 Brolga Dancing
$800
Brolgas don't dance because they are mating or fighting they dance anytime they feel like it. I would like to think the brolgas are dancing for joy.

©Copyright the artist
Represented by The Torch, Melbourne

This painting will be stretched by The Torch, at no additional cost. Please allow up to two weeks for stretching. For shipping costs, see our Terms and Conditions below.