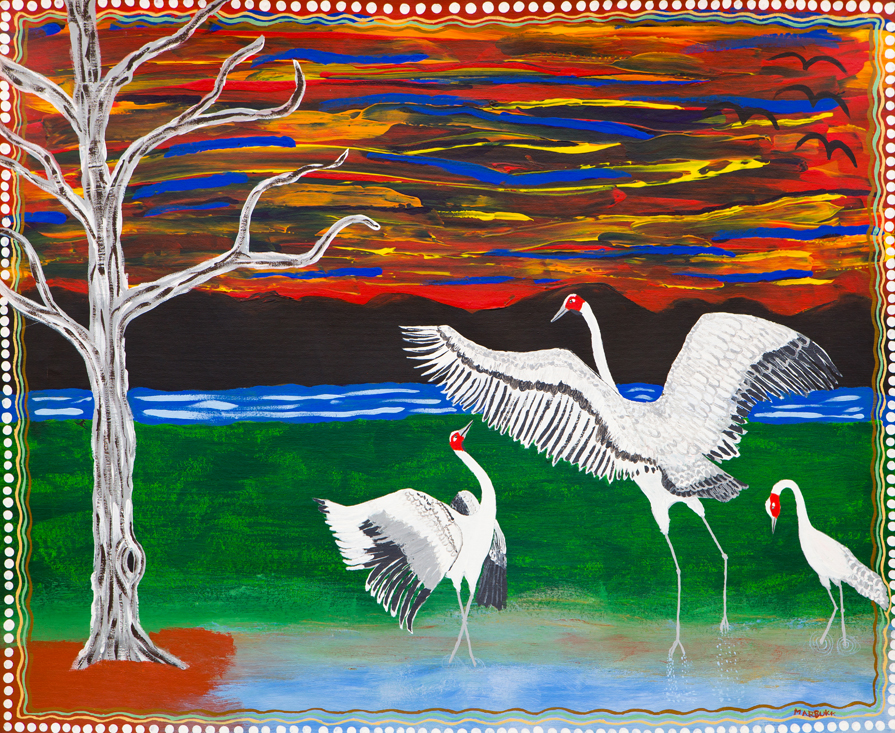 Brolga Dancing
$800
Brolgas don't dance because they are mating or fighting they dance anytime they feel like it. I would like to think the brolgas are dancing for joy.
©Copyright the artist
Represented by The Torch, Melbourne
This artwork needs to be stretched by The Torch and can only be collected from The Torch office in St Kilda. The Torch can recommend couriers to be engaged and paid for by the buyer.