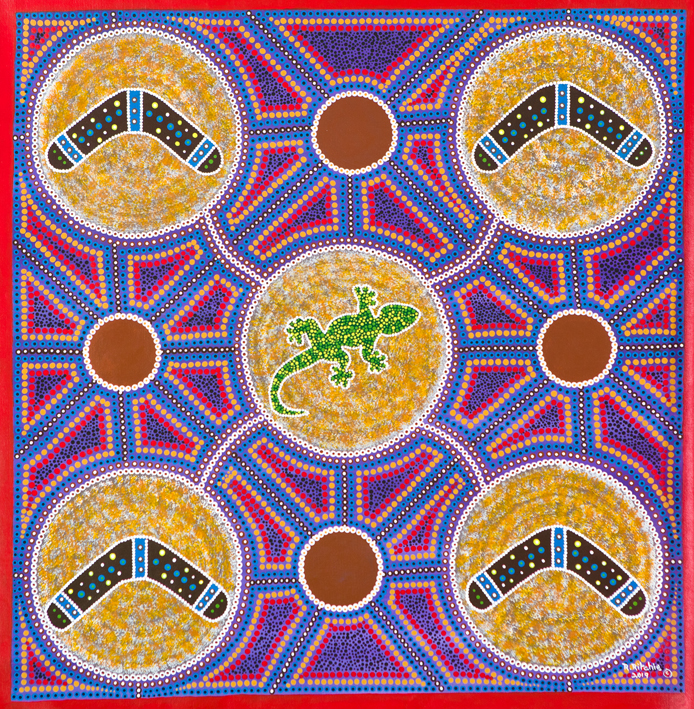 Tribal Gatherings
$1,000
This painting represents a tribal gathering, the four circles on the outside represent tribes. The circles in the middle represents the gathering. The lines between the circles are tribes walking to the middle circle for the gathering or corroboree. The gecko is dancing at the corroboree. The ochre, red and black dots represent the bush. The brown dots and circles are water holes where we catch fish, crayfish and fresh water lobsters. The boomerangs are clapsticks used for the tribal dance corroboree. These are the tools used for dance. This is a part of our lore and tribal way we have lived for years. This is our journey and culture we should never lose. This is my story.

©Copyright the artist
Represented by The Torch, Melbourne

This artwork is UNSTRETCHED

All paintings will be stretched by The Torch, at no additional cost. Please allow up to two weeks for stretching. For shipping costs, see our Terms and Conditions below.