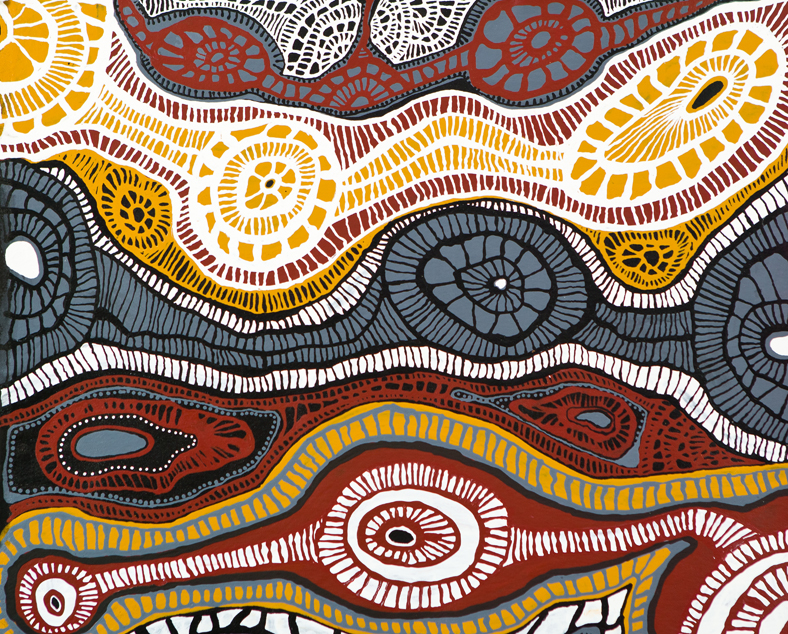 Grandfather's Country #1
$850
Burning off the land removes toxins and growth inhibitors from the soil and allows room for fresh growth in fertile ground.
The same can be achieved when we apply this to our mind and life.

©Copyright the artist
Represented by The Torch, Melbourne

This artwork is UNSTRETCHED

All paintings can be stretched by The Torch, at no additional cost. Please allow up to two weeks for stretching. For shipping costs, see our Terms and Conditions below.
This artwork has been sold.