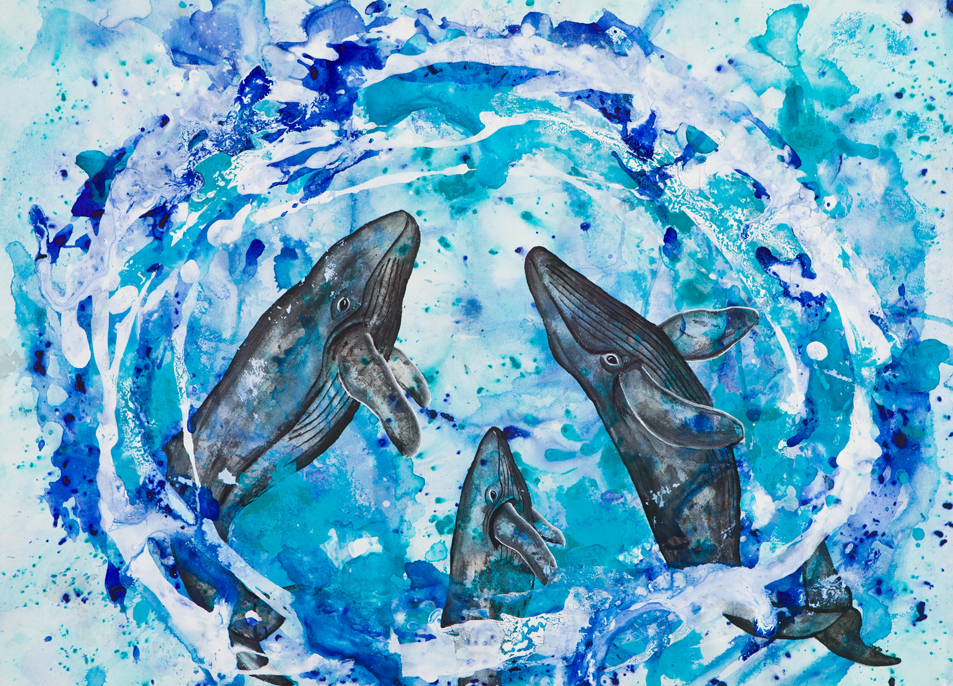 The Family Pod
$750
The whales form rings as they blow bubbles while they are searching for food. These rings trap the krill and baitfish. The baby whale learns these hunting habits from his parents. 

©Copyright the artist
Represented by The Torch, Melbourne

This artwork is UNSTRETCHED

This artwork needs to be stretched by The Torch and can only be collected from The Torch office in St Kilda. The Torch can recommend couriers to be engaged and paid for by the buyer.