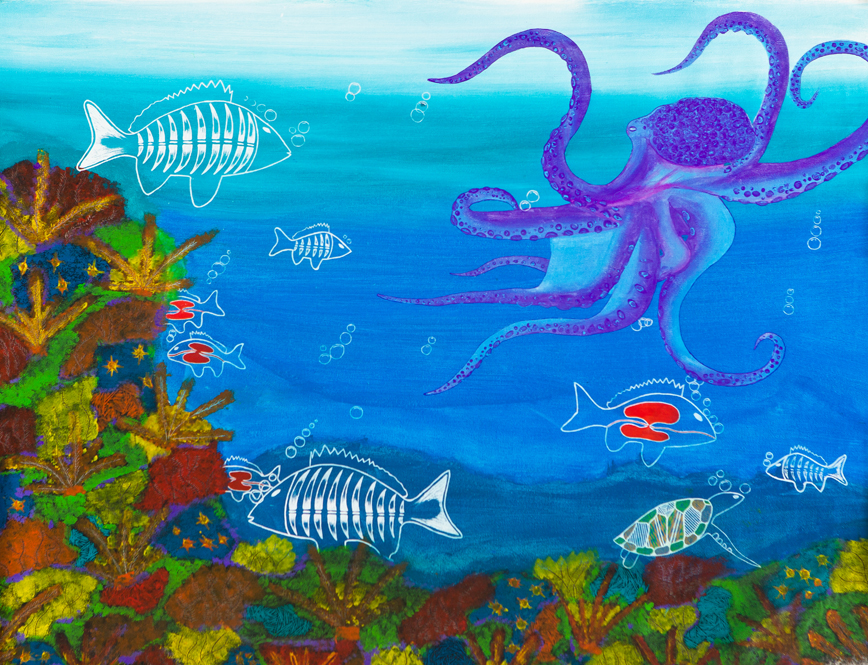 Ninety Mile Beach
$750
This painting is inspired by Ninety Mile Beach where I grew up. I wanted to challenge myself to paint an octopus, which I think are really interesting. I used a scratching technique to create patterns in the coral.

©Copyright the artist
Represented by The Torch, Melbourne

This artwork is UNSTRETCHED

This artwork needs to be stretched by The Torch and can only be collected from The Torch office in St Kilda. The Torch can recommend couriers to be engaged and paid for by the buyer.