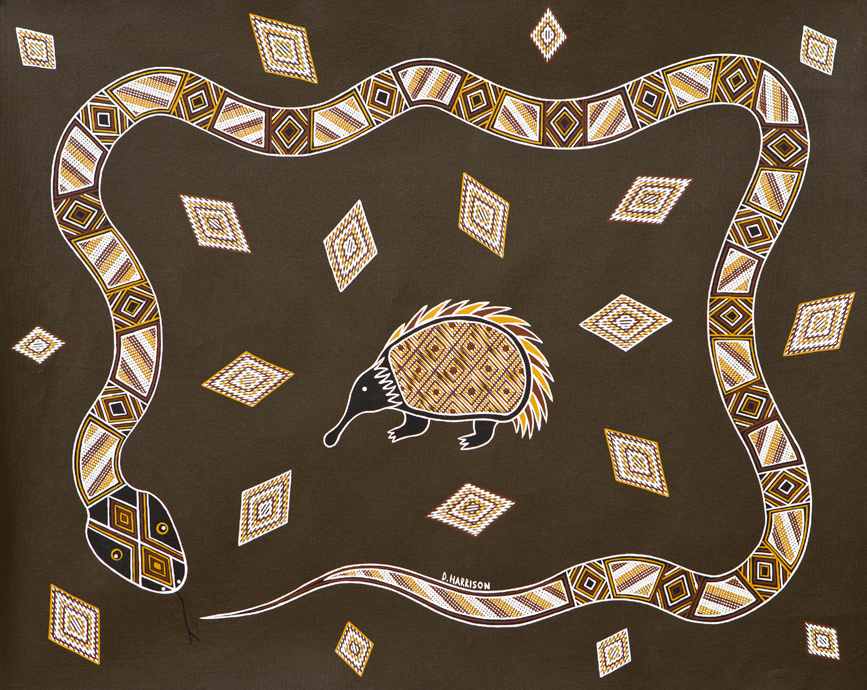 Echidna and Rainbow Serpent
$950
The echidna and Rainbow Serpent are traditional animals of our Dreamtime stories and also traditional tucker hunted and gathered by our mob.

©Copyright the artist
Represented by The Torch, Melbourne

This artwork is UNSTRETCHED

This artwork needs to be stretched by The Torch and can only be collected from The Torch office in St Kilda. The Torch can recommend couriers to be engaged and paid for by the buyer.