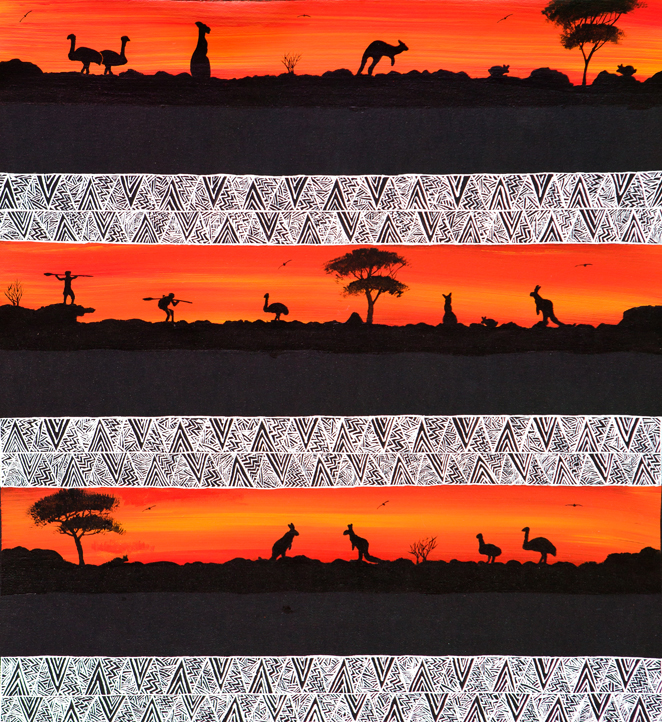 Preparation
$500
Dusk leading up to a new day. The panels show the hunters hunting for food in preparation for a change that is coming.

©Copyright the artist
Represented by The Torch, Melbourne

This artwork is UNSTRETCHED

This artwork needs to be stretched by The Torch and can only be collected from The Torch office in St Kilda. The Torch can recommend couriers to be engaged and paid for by the buyer.