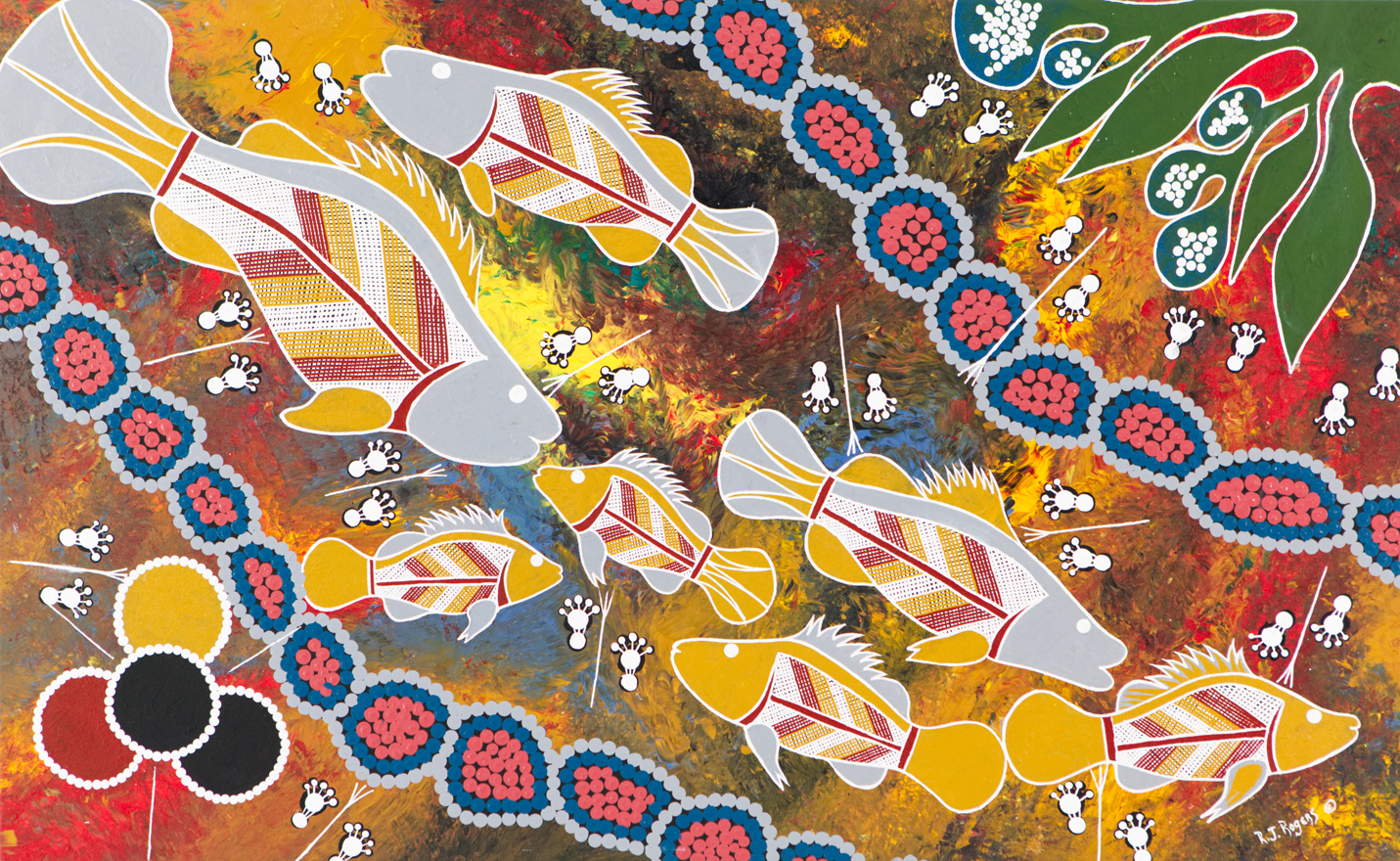 Fish at Brewarrina Fish Traps
$2,500
The fish traps at Brewarrina were created up to 40,000 years ago. They form a net of stone weirs that stretch out for half a kilometre. The traps are a reminder of the ancestral knowledge that I now share a part in passing-on. I had always wondered about the truth about my Country, given the years of cultural disruption. However, I'm relieved to discover that much of the history has been preserved for future generations.
 

©Copyright the artist
Represented by The Torch, Melbourne


This artwork has been sold.