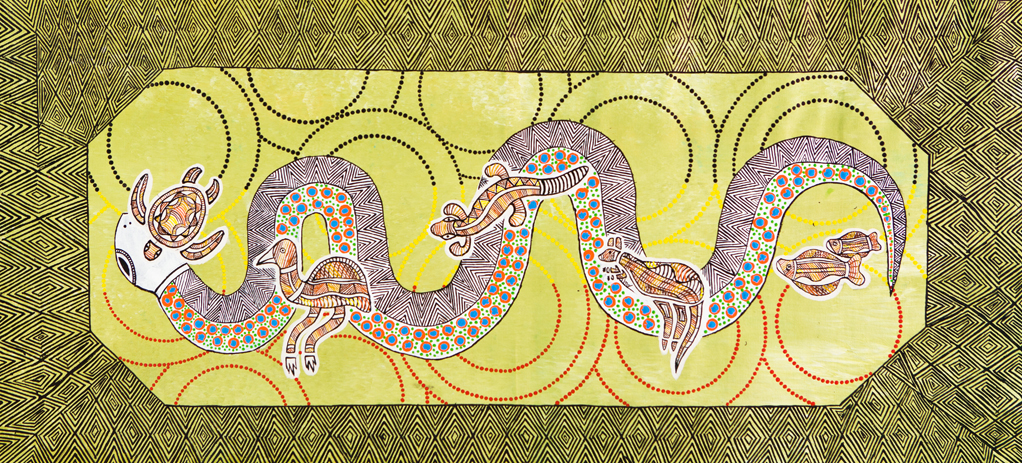 Travels Through Different Nations
$1,000
This painting is based on the Dreamtime, and the story is about the snake stripping away old layers of its skin to reveal a new, shiny layer. This is happening whilst it travels across different nations, feasting on both water and land animals. The black, yellow and red circles are my interpretation of gathering paces, and the linework surrounding the painting is my people's style and traditions. 

©Copyright the artist
Represented by The Torch, Melbourne

This artwork is UNSTRETCHED

All paintings can be stretched by The Torch, at no additional cost. Please allow up to two weeks for stretching. For shipping costs, see our Terms and Conditions below.