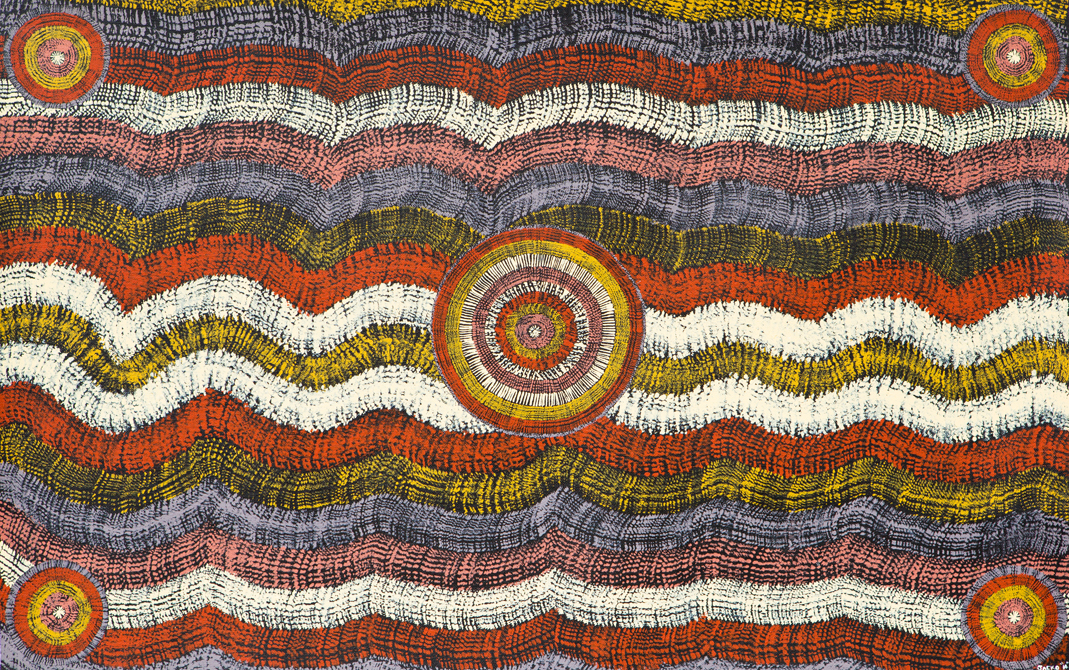 Lake Mungo Gathering #3
$650
Lake Mungo is a significant place, a spiritual place where Aboriginal people gathered. Coming together for gatherings is very important for Aboriginal people. Lake Mungo holds a lot of stories. It's also a very beautiful place. Gathering there would've been happening for thousands of years, and is still happening today.

©Copyright the artist
Represented by The Torch, Melbourne

This artwork is UNSTRETCHED

All paintings will be stretched by The Torch, at no additional cost. Please allow up to two weeks for stretching. For shipping costs, see our Terms and Conditions below.
This artwork has been sold.