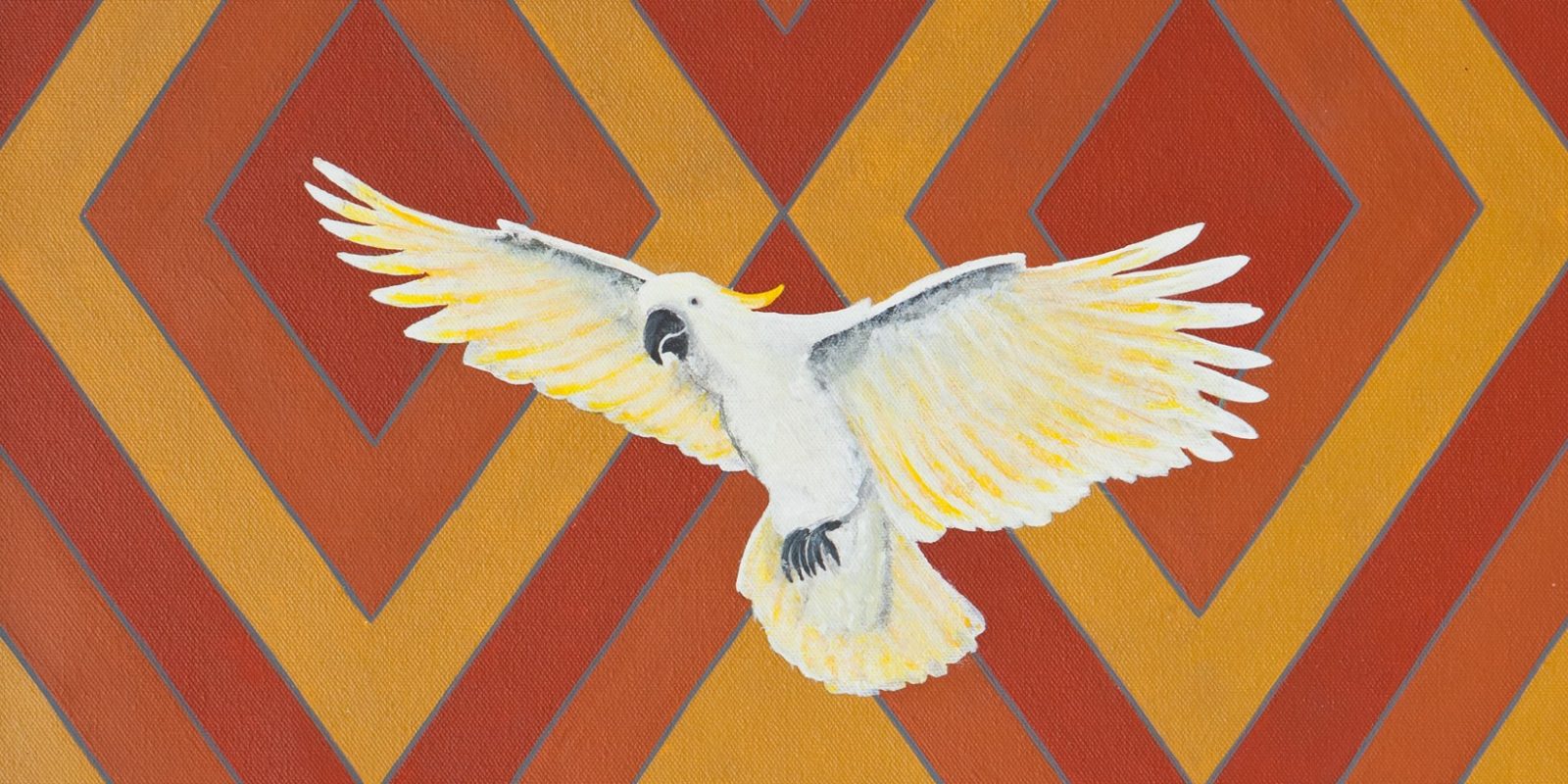 Ngarrakeetoong matal: Many birds
to start — at Deakin University Downtown Gallery
Ngarrakeetoong matal (many birds)
Keerraywoorroong language, Victoria
Aboriginal peoples' cultural connections to birds transcend many thousands of years. In south-eastern Australia, birds are powerful creator beings, giving life to people and animals and creating natural features in the landscape. Birds are very spiritual, carry a lot of stories with them and are as resilient and adaptable as Aboriginal people themselves.
Birds are often represented in artwork produced through The Torch's Statewide Indigenous Arts in Prisons and Community program. For many Torch artists, birds symbolise a brighter future, looking forward to a time when they will be as free as a bird.
Image:
Flying Free, Jay, Gunditjmara people
The two white cockatoos represent the freedom of our people after the truth has been told so we can all come together.
Deakin University Downtown Gallery hours:
Monday – Friday
9am – 5pm
Participating Artists
Date & Time
Start:
End:
Location
Deakin University Downtown Gallery
Level 12, Tower 2 Collins Square,
727 Collins St, Docklands